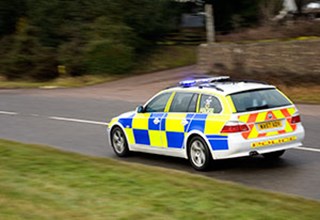 It follows a violent attack on a 10 year old girl in Exmouth on Thursday
Police have confirmed a 16 year old will appear before Exeter Youth Court today charged with attempted murder and rape.
Officers from the Major Crime Investigation Team have formally charged the male.
He can't be named because he's under the age of 18.
A member of the public found the girl in a distressed state in Marley Road in the Brixington area of the town just after 5pm on Thursday.

Police are reminding the public not to name him or the alleged victim on social media because this would break the law. They said:
"...we need to remind the public of the law surrounding this matter.
Anyone who is alleged to be a victim of a sexual crime are automatically granted anonymity for life; regardless of their age and regardless of the outcome of any subsequent criminal trial.
Any suspect under the age of 18 is also by law not allowed to be identified.
These rules are not solely for media organisations to adhere to, they also apply to members of the public and includes information posted via social media.
This may be seen as interfering with a live investigation and an active criminal trial, and therefore could see those who do not adhere found in contempt of court. This means that they would find themselves called before a judge and landed with a criminal record.
We therefore remind the public that it is vital that they do not speculate on the identity of either the victim or the suspect in this case."
Supt Matt Lawler, Local Policing Commander for Exeter, East and Mid Devon tweeted to say "Local officers from @policeexmouth will be outside a number of schools this morning to give advice, answer questions, and provide reassurance to children and parents"