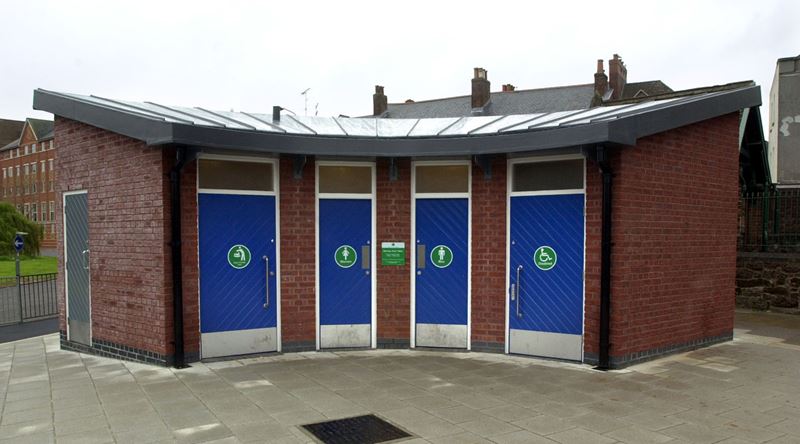 Exeter City council want to close 15 toilets
Cllr Pete Edwards, leader of the council, said: "No decisions have yet been made.
"This is just to approve going out to consultation, but I would advice everyone to write in and give their views. We haven't decided anything yet."
The report to the executive outlined that many of Exeter's public toilets no longer serve the needs of residents, are costly to maintain, are in the wrong location, are in poor condition and attract serious and repeated anti-social behaviour, including widespread drug use and vandalism.
The council says as many are infrequently used, further central government funding reductions which mean the council has to find additional savings of £3.9 million over the next two financial years, and that providing public conveniences are not a statutory service that they have to fund, some toilets have to close.
David Bartram, director of place, said: "Every service is being challenged to ensure that it provides value for money and all non-statutory services are under considerable pressure.
"Public conveniences are not a statutory service and we no longer have enough funding to maintain all the sites we operate."
He added that other cities, including Bristol, have set up Community Toilet Schemes, which list shops, cafes, restaurants and other buildings where the public are able to access toilet facilities free of charge, and that was an idea the council were exploring.
Cllr Rachel Sutton added: "I encourage everyone to take part and I do feel the decision should come back to us to make once the results of the consultation are known."
Cllr Ollie Pearson added: "You may not agree with the proposals but some toilets are going to have to close as a result of the budgetary pressures, and we have to find money, so it has come to a point where we have to make tough decision that affect people. This just the start of the process and where we will eventually make the right and appropriate decision."
Public toilets in key shopping areas like Princesshay and the Guildhall Shopping Centre are not under consideration and will continue to operate as normal.
The city council currently operates 26 public toilets. Under the proposals, 11 would be retained across the city, mainly in parks, sporting facilities and tourist areas.
Fifteen are proposed to close permanently, including two which were previously closed in 2016 – toilets at the quay and in Guinea Street, near the library.
Recommended for permanent closure:
Cathedral & Quay Car Park (closed in 2016 due to repeated anti-social behaviour),
Guinea Street (closed in 2016 due to vandalism, heavy drug use and repeated anti-social behaviour),
Blackboy Road,
King William Street,
Cowick Lane,
Ennerdale Way,
Hamlin Lane,
Higher Cemetery,
Buddle Lane,
Musgrave Row,
Okehampton Street,
Fore Street Heavitree,
Cowick Street,
Fore Street Topsham,
Whipton (Pinhoe Road)
Recommended for retention:
Cowick Barton Playing fields,
Exeter Quay,
Exwick Cemetery (In mess room),
Heavitree Park,
Honiton P&R,
King George V,
Matford Park & Ride,
St Thomas Park,
Topsham Cemetery,
Topsham Quay