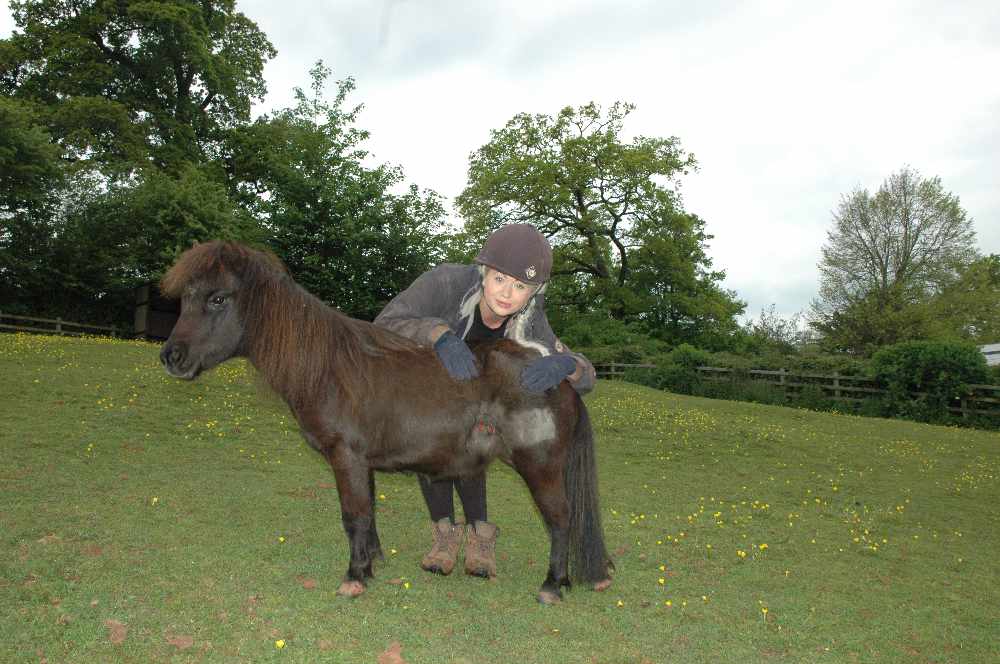 19 year-old Chloe was found with bite marks
Devon's largest horse rescue charity today appealed for owners to keep their animals under control after one of their ponies was badly bitten in a suspected dog attack.
The incident happened at the Mare & Foal Sanctuary's beautiful retirement yard, South Manor in Newton Abbot, on Sunday night or early Monday morning.
The injuries and bite marks - consistent with a dog attack - were discovered when tiny 19 year-old Chloe was brought in from the field.
Her groom Amy Dearlove said: "It was a real shock. There was quite a few deep wounds and poor Chloe was obviously really distressed.
"We managed to calm her down. She was pretty shaken up and she's going to need weeks of treatment and care. Chloe is one of our oldest residents and she really didn't deserve this. She's such a brave little thing and we're going to give her the best care possible."
It's believed a dog may have either jumped a fence or got under a gate on a footpath close to the retirement yard in Lower Netherton.
The police are appealing for witnesses and have asked anyone who may have seen anything to contact them on 101.