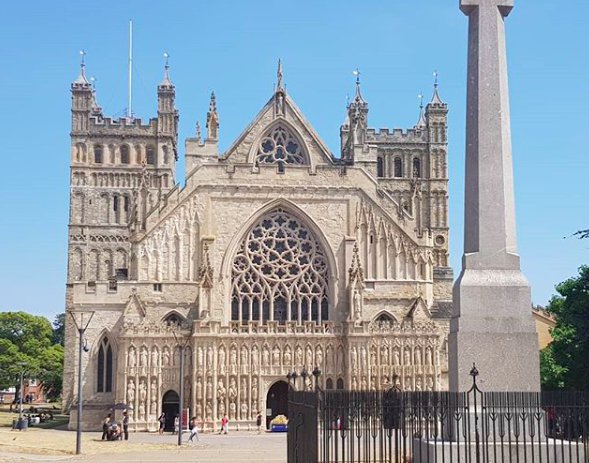 About 500 people attend midweek services, more than ever before
A total of 135,000 people came to Church of England cathedrals to worship on Christmas Eve and Christmas Day in 2017 – an increase of three per cent on the previous year, and the highest total since records began.
In Exeter the attendance at Sunday worship followed with the national trend, but it was midweek attendance which saw a phenomenal increase of 653% over 5 years, with around 500 people now regularly attending midweek services, including choral Evensong.
The report showed increases in other areas of life too, with increases in the number of volunteers giving their time to projects, together with education activities and life events such as baptisms and weddings.
The Dean of Exeter, the Very Revd Jonathan Greener, said the rise was due to the fact the Cathedral offered a place of sanctuary and stillness which was open to everyone, every day.
"The statistics reflect what we see on the ground in Exeter Cathedral, day in, day out. One of the strengths of all cathedrals is that we are open each day, all year round. So people can come in for space and silence at a time that suits them, and weekday worship attracts many people for whom Sunday is now less convenient. Daily choral Evensong is a treasured time for busy people, which offers superb music and singing and a time to reflect on a busy day. It is no surprise that this treasure is being discovered by more and more people."