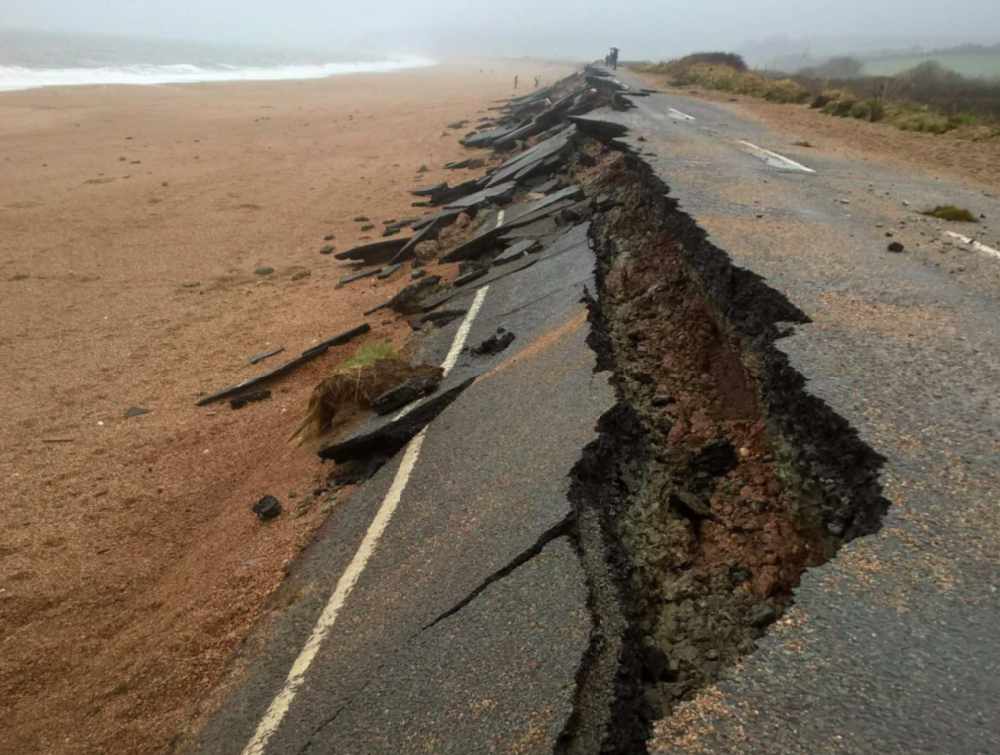 After effects of Storm Emma
The A379 Slapton Line was badly damaged by Storm Emma in March.
The stretch of road has been closed since it was washed away in early March.But fears have been raised that if storms once again damage the road and it isn't repaired, villages along the coast will be abandoned.
The Government has committed £2.5m for the reinstatement work and Devon County Council's cabinet have approved the proposed realignment of the A379 at Slapton Line.
Work has started on the southern section of the reinstatement, near the junction to Slapton village, while planning permission has yet to be granted for the northern section, between Slapton and Strete Gate, will see the road moved 20m closer inland.
The work is hoped to be finished by the end of autumn 2018.