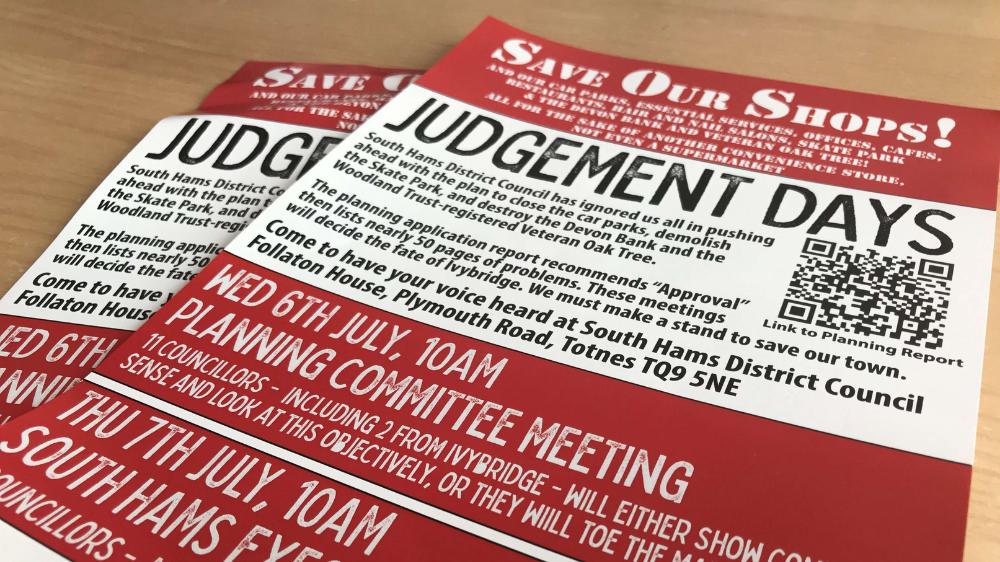 Leaflets Opposing Aldi Plans in Ivybridge (Image: Philip Churm LDRS)
Council ignores fierce opposition
Residents in Ivybridge opposed to the building of a new supermarket are preparing to protest at two key council meetings this week.
South Hams District Council, which is ploughing £9 million into the project, is pushing for the plans to go ahead, despite fierce opposition.
In May, Ivybridge Town Council made a formal objection about the Aldi superstore and multi-storey car park proposed for the town centre, saying it would 'degenerate, not regenerate' Ivybridge.
That objection reinforced concerns voiced at the annual town meeting where residents showed almost unanimous opposition to the plans.
Since then a widely publicised campaign against the plans has been raging with thousands of leaflets and an active social media campaign.
The latest leaflet, headed "Save Our Shops" publicises two South Hams District Council meetings taking place this week. On Wednesday the district's planning committee gets together and on Thursday, South Hams' executive meets.
Campaigners are calling on residents to attend to have their voices heard.