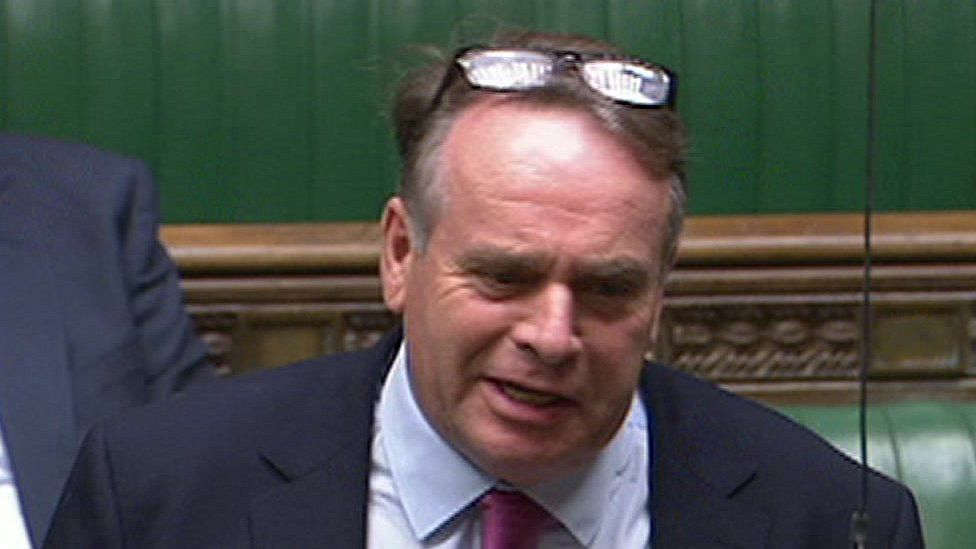 Mr Parish has had Tory whip withdrawn
Tiverton & Honiton MP's "huge error'
The alleged watching of pornography in parliament by Honiton and Tiverton MP Neil Parish "serves to massively harm our local trust in democracy," according to a Honiton St. Michael's councillor.
Councillor Jake Bonetta, who leads the Labour group at East Devon District Council (EDDC), which is based in Honiton, added: "We deserve strong representation from our MP that is honest, transparent, and true to our communities."
He said the MP had "lost the trust of not only his colleagues but the people that elected him."
Cllr Bonnet called on Mr Parish to "do the right thing" and offer his constituents an urgent explanation.
The Tory MP has had the Conservative whip suspended, meaning he will now sit as an independent, whilst he is under investigation by parliament's standards commissioner, Kathryn Stone.
If the standards commissioner finds Mr Parish violated MP's code of conduct he could be suspended or expelled from office.
Two female colleagues complained earlier this week after allegedly seeing him looking at pornography on his mobile phone while sitting near them.
The party has said that the MP referred himself for investigation.
BBC Spotlight said Mr Parish had suggested to them that he had opened something on his phone by mistake. Mr Parish said: "It was a huge error. I will be interviewed thoroughly by the standards' committee and I will answer their questions and await their findings.
"In the meantime, I just want to support my wife through all of this, and family."
Mr Parish, who has been an MP for 12 years, following a stint in the European parliament, says he will consider his position following the outcome of the investigation.