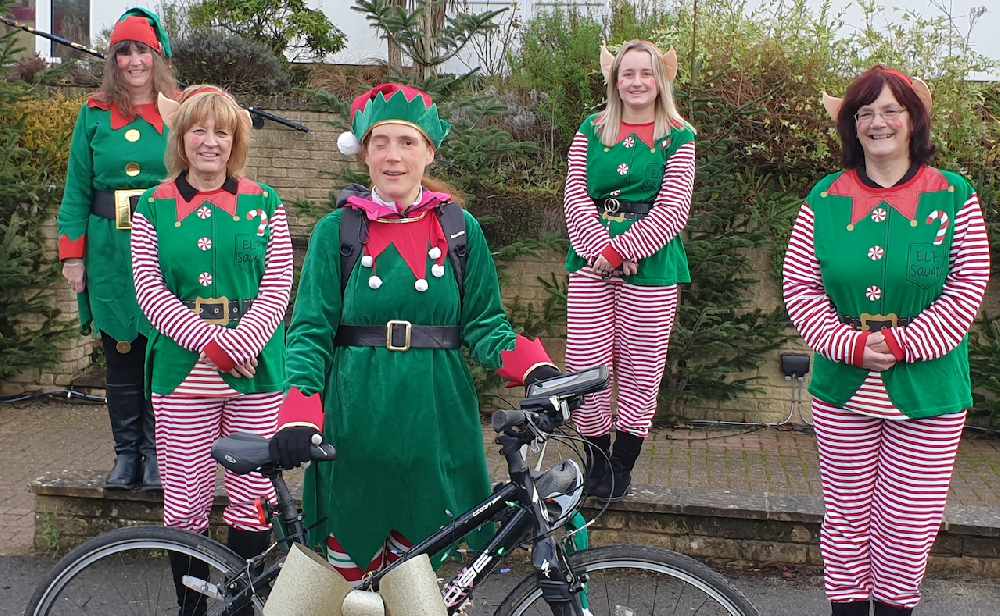 Christmas charity cash boost in memory of colleague
Elves have cycled, jogged and walked to work in Ottery St Mary to raise money for a brain cancer charity.
Staff at Otter Garden Centre took to Christmas costumes to remember in memory of their colleague Rob Gillingham who passed away from a brain tumour earlier this year.
Otter Garden Centres managing director Jacqui Taylor boosted the pot by more than £2,000 too. She said: "Rob was a valued, popular member of our team, and well known as the driver of our grotto's 'Santa Express' train each year; it's an honour to fundraise in his memory. "
Volunteer fundraiser from Brain Tumour Support Jeanette Hackwell who organised a collection on the day added: "It was such a successful day and a lasting tribute to Rob. The funds raised will go a long way to keeping the charity active, especially after the impact of Covid-19."
Jeanette and her team from charity Brain Tumour Support, all of whom have or have had brain tumours, collected cash from generous garden centre customers too, swelling the total further.
Together with the amount raised by the festive Otter elves and the collection on the day, the total raised so far for Brain Tumour Support is well over £3,500.
There is still time to make a donation by visiting the JustGiving page www.justgiving.com/fundraising/otter-garden-centres