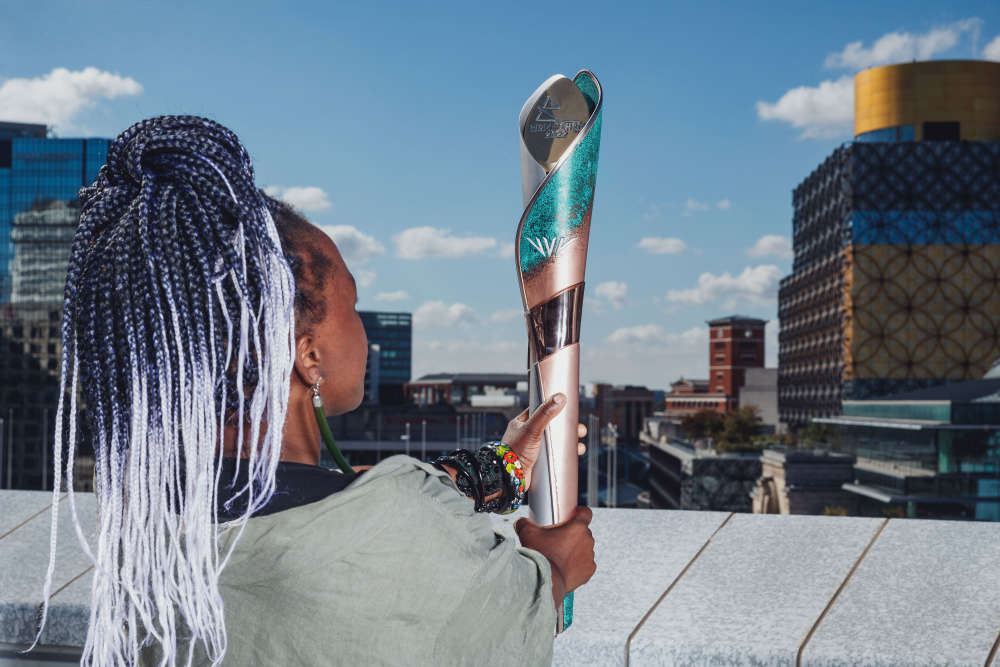 The Queen's Relay Baton (image courtesy: Grayling)
Her Majesty not thought to be running
The Queen's Baton Relay will make its way through Devon on Monday, ahead of next month's Commonwealth Games in Birmingham.
The event involves the baton travelling the length and breadth of England for 29 days, before culminating at the opening ceremony on Thursday 28 July.
It will arrive in Plymouth on Monday morning, after a journey from the Eden project.
It will reach Exeter later in the morning, setting off on a paddleboard along the Exeter Canal Basin just after 11 a.m. then following a loop around the quayside overland from Piazza Terracina, returning back across the river using the Butts Ferry floating bridge.
The baton will then make its way to Exeter's new leisure centre, St Sidwell's Point, for the Devon School Games SEND (special educational needs and disabilities), swim festival hosted by Active Devon, which is not open to the public.
After visiting Exeter, the baton will then head for Weymouth to continue the south west leg of the relay.
It will be carried by thousands of bearers, each with inspiring backgrounds and stories, on its way around the country, including those nominated in recognition of their contributions to their local community - in sport, education, the arts, culture and charity.
They include Exeter Foodbank (EFB) manager Mark Richardson, one of the city's many baton bearers. He has been praised for his work during the pandemic and for transforming the foodbank's offering.
Since its inaugural appearance at Cardiff in 1958, the Queen's Baton Relay – now in its sixteenth edition - has been a tradition for the Commonwealth Games.
The relay for Birmingham 2022 began at Buckingham Palace last October, when the Queen placed her message to the Commonwealth into the baton and passed it to four-time Paralympic gold medallist Kadeena Cox.
Since then, it has visited Commonwealth nations and territories in Europe, Africa, Oceania, with more still to come in the Caribbean, the Americas and further countries in Europe.