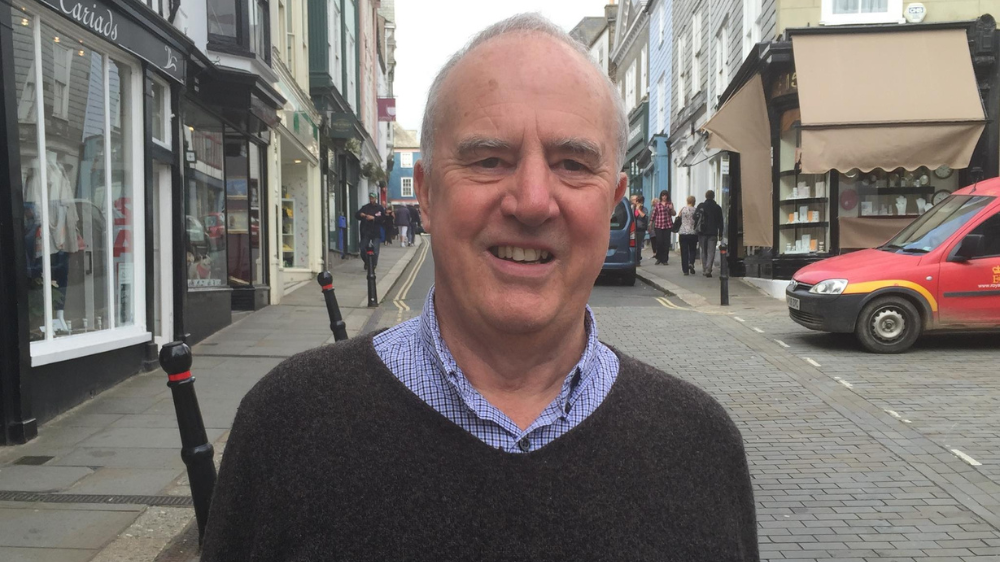 Cllr John Birch, Lib Dem, South Hams Totnes (Image: John Birch)
District council backlog at risk
Legal services in South Hams District Council are a "grim state of affairs" and a lack of lawyers is leading to a long backlog of work.
The comments, by Lib Dem member for Totnes Cllr John Birch, were made as officers admitted the council was having difficulty in filling vacancies for five lawyers.
Speaking at the South Hams overview and scrutiny committee on Thursday 16 June, Cllr Birch said he had little hope the jobs would be filled in the near future.
"The legal department is in a grim state of affairs with five lawyers down," he said.
"The chance of recruiting five lawyers is going to be extremely challenging. And I'm not at all optimistic."
Cllr Birch said there were many examples of huge delays in legal work and pointed to a case in his own ward.
"The executive in May 2018 resolved to grant a lease to an organisation in Totnes that is still outstanding. It's now four years on.
"It's a very unhappy organisation. In my view, it all boils down to a lack of legal resources within this council."
Cllr Birch suggested the current system of employing lawyers to work for South Hams and West Devon councils was flawed and that it would be better to work with more local authorities across a wider area. He said it was a method used in London.
"They have what's called public sector frameworks, where legal authorities get together and appoint a panel of solicitors who deal with specific items," he explained.
"For example, they have what's called a London Borough Legal Alliance. That's where all the councils in London have got together and sorted out a combined way of dealing with legal issues.
"There are other ways of dealing with this rather than just recruiting lawyers."
Responding to the comments, the director of governance and assurance for both South Hams and West Devon, Drew Powell, insisted they are doing all they can to manage the situation.
"We are actively trying to get a team-up that has the capacity, has the resilience and the skill set to support the council. There have been some difficulties," said Mr Powell.
"We don't just rely on our own in-house lawyers. We use other authorities [and] external law firms as well. So it's not a one size fits all in terms of solutions."
Cllr Birch proposed that South Hams District Council set up a 'task and finish group' which is a sub-group of larger project, that specifically looks at one item which needs to be delivered.
Conservative councillor for Dartmouth and East Dart Rosemary Rowe was sceptical of setting up such a group and said they were not always effective.
"I can't see the point of a task and finish group because I've never seen a task and finish group operating that has come to a conclusion as yet," she said.
"We've still got an outstanding task and finish groups that are in action. If we haven't got the staff, how are we going to have a task and finish group that's going to be manned?"
Mr Powell disagreed with Cllr Rowe, saying there are many examples of successful task and finish groups and most of them had completed the tasks they were set up to do.
But committee members voted not to set up such a group.
A South Hams District Council spokesperson, said: "We have completed an internal review of our current legal provision to make sure that the capacity and skillset required is currently being met.
"While the current recruitment for more solicitors is ongoing, we are using agency staff, along with support from external law firms and local authorities' legal teams to meet the demands of the Council."
The committee agreed to review the recruitment of lawyers at the next overview and scrutiny meeting on Thursday 21 July, if the vacancies have not been filled.