Doctor Ink's in Exeter offering online delivery
Doctor Ink's in Exeter offering online delivery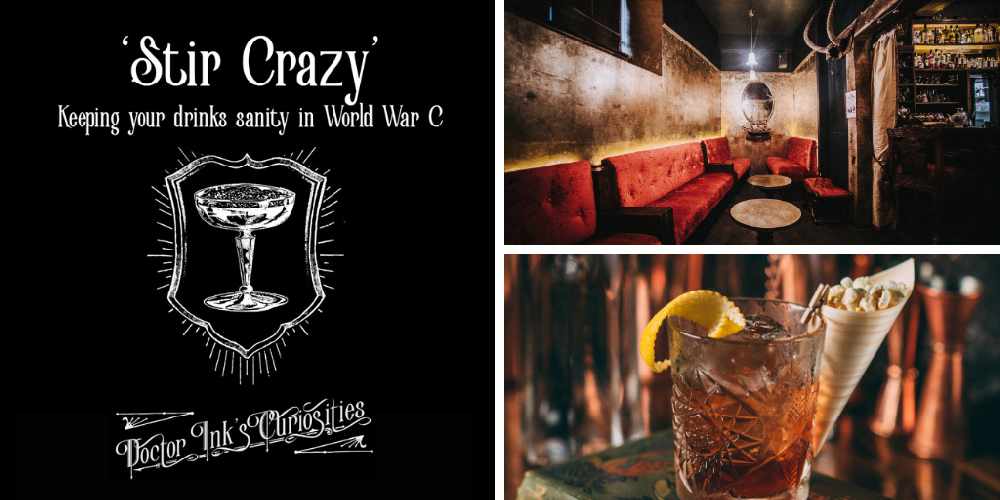 Doctor Ink's in Exeter to offer online delivery
Here at Doctor Ink's in Exeter, we have had to close the doors and we are unsure when they will re-open. To adapt to these strange times, we are in the process of taking our unique product online.
From now on, we will be offering to deliver a weekly box of ingredients to people in the Exeter and Teignmouth areas.
To prevent people going 'Stir Crazy' at home on Saturday evenings, we will also be broadcasting a live streamed, online masterclass in mixology via Facebook Live. These be every Saturday from 7pm until further notice. You can join the fun here: https://www.facebook.com/doctorinkscuriosities/
Accompanying this will be a series of posts including:
- '8 Essential bottles to survive World War C'
- 'Using household items to make cocktails'
- 'Foraging in gardens and hedges for ingredients'
- 'How to make ice at home like your favourite bar'
- 'Raiding your cupboards for ingredients
- Whether shaken or stirred, at Doctor Ink's we have your back!