InExeter presents Five Nights of Lights!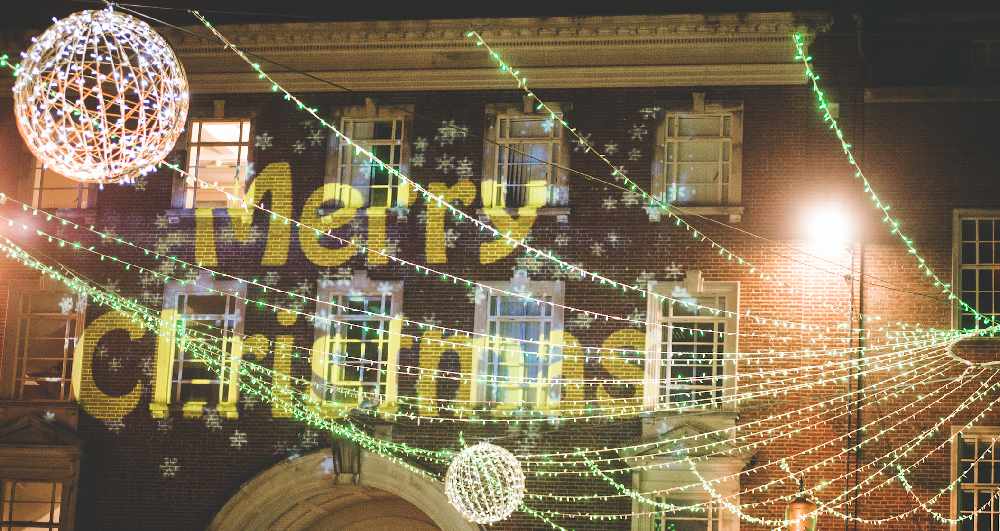 InExeter will host and celebrate the city's Christmas lights with a special five-day event series for all the family - taking place across all quarters of the city from Saturday 13th to Sunday 17th November!
The new format of community events will have Exeter's residents and visitors at their heart, celebrating the city's heritage, culture, its vibrant businesses and putting the city at centre stage. Five Nights of Lights is the official start of the countdown to Christmas in Exeter and this year!
Five Nights of Lights will take place in the locations listed below, starting on Saturday 13th November 2019. Radio Exe hosted last years event. Watch a few highlights in the short video below.
Night One
City residents and visitors can enjoy the celebrations from 5pm on Wednesday 13 as South Street and North Street Sings kicks of this festive event series. Local community choirs will come together to sing in a parade of music, lanterns and lights starting at North Street and finishing on South Street with special guests the Sounds of the Sirens and the Sirens Choir joining the parade to perform their Christmas single 'I Still Believe' in aid of St Petrock's
Night Two
A carnival of colour, lights, music and Christmas celebration will bring Exeter Phoenix, Queen Street, Gandy Street and Guildhall Shopping & Dining to life on Thursday 14 November. Led by the Exeter Street Band and community performers, this spectacular parade will also include a Bad Christmas Jumper Rave organised by Jam the Channel and hosted by Dame Betty Bon Bon from Exeter Northcott's Beauty & the Beast.
Night Three
The stars will shine bright with fairy-tale princesses and live acapella music kicking off the festivities for Sidwell Street and Paris Street on Friday 15 November. The night's entertainment will start at 4pm and the festive parade will begin inside John Lewis & Partners ending outside for all to see the lights switched on overhead in Sidwell Street, not forgetting a special meet and greet from the Northcott's Beauty and Beast. The streets will be lined with pop up food and drinks stalls and craft activities to make families feel extra Christmassy during the Friday celebrations.
Night Four
From 2pm – 6pm on Saturday 16 November shoppers will be entertained with festivities for all of the family at the High Street & Castle Street Family Christmas Fair. With free arts and crafts, live music, pop up stalls and lantern making, there is plenty for everyone to enjoy together. Stand and look up in amazement at the Christmas lights as they get switched on by a three-metre-tall puppet of Exeter's comedy son Tommy Cooper.
Night Five
Not only will Exeter be illuminated ready for Christmas but with so many other activities signalling the start of Christmas such as Exeter's Christmas Markets on Cathedral Green, Gandy Street Countdown to Christmas and late night shopping evenings starting on Thursday 21 November, the city is your stage for your festive fix this Christmas.
For more information on Christmas in Exeter, visit inexeter.com. Alternatively, follow Inexeter on social media to keep up to date: