Jo Barton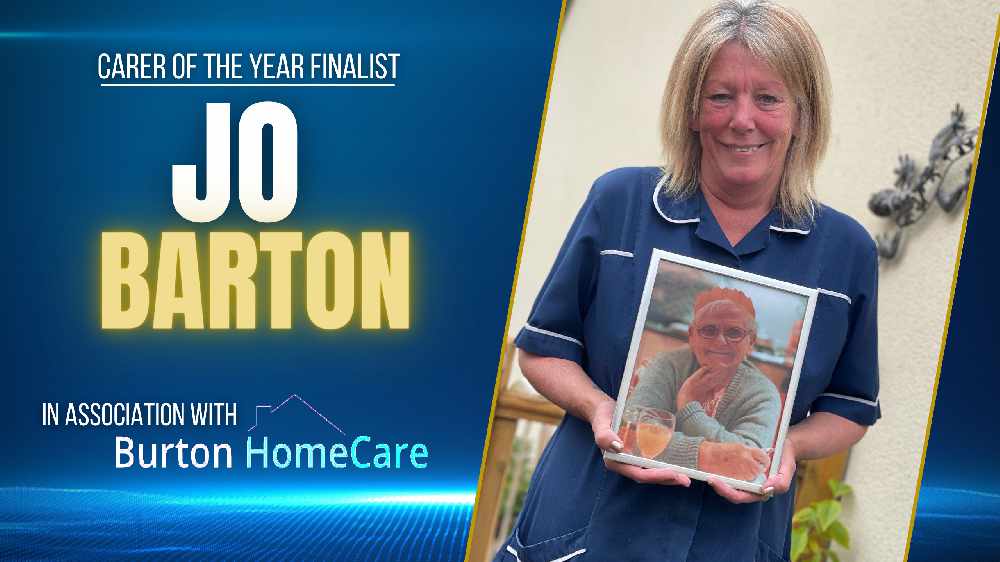 Reason for nomination: A wonderful lady who went above and beyond for my lovely mom - who was battling lung, bone and breast cancer.
She sadly passed away in August last year. She had the very best in care from Jo.
She not only put herself out for my mom, nothing too much trouble, bless her, she also went above and beyond for me to. After having a break down and not coping for a while. Fetching shopping on a daily basis while were under covid restrictions. Chemist runs, doctors phone calls etc., plus full personal care for my lovely mom.
My mom could be very demanding with her diet, only able to have certain things. Joe went daily to the shops to fetch my mom anything she needed or fancied. Bless her.
I could not have coped without her help and support she even cancelled patient on the day my mom passed to be by my side, my rock and support I will always be truly grateful. She even took the pressure of me by laying my mom out with the nurses and instructed the undertaker as my family and I just could not see our lovely mom leave my home.
I will always be truly grateful for all the hard work fun and laughter us three had together over two and. Half years. Looking back at the memories I can now smile at some of the things that happened. Knowing my mom was a truly special lady with the best care possible thanks to Jo.