Pride of Devon 2014

Winners Page 2014
Grandparent of the Year
Sponsored by: Stephens Scown Solicitors
"Providing exceptional service because we care"
Carol Pomeroy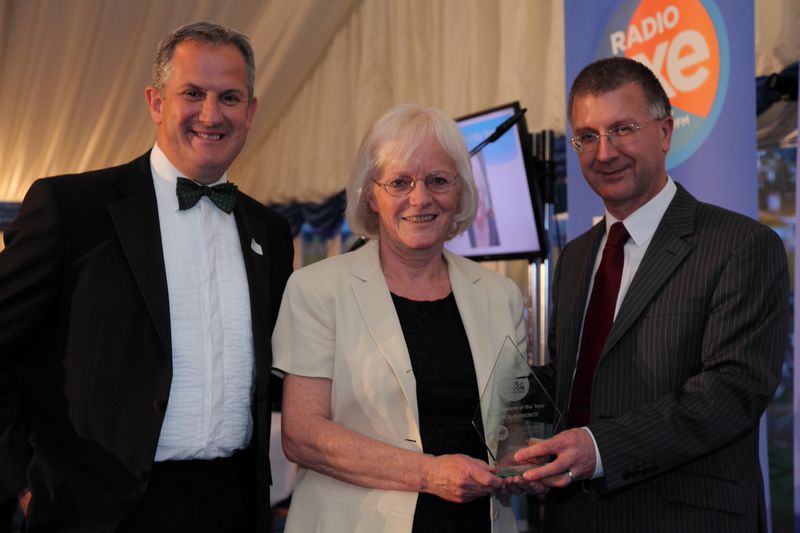 Everyone loves their grandparents. And that love shone through in every entry for the Grandparent of the Year. We had nominations from listeners who were clearly very young. Others who were parents themselves and wanted their own mum or dad honoured for the help they provide now that they have children of their own. And then the judges read the touching nomination from Emily Hill, all about her nan Carol Pomeroy.
Unfortunately, when she was just eight years old, family difficulties mean that Emily could no longer live with her mother. And her father lives in Yorkshire. That's when you really need a great grandparent. And that's what Carol is. Emily went to live with her nan. And they haven't looked back. Emily says Carol's put up with all her teenage antics, driven her hundreds of miles so she can see her dad and has stuck with her through thick and thin.
It's special being a grandparent. But there are special grandparents too. People like Carol who, at a time when arguably she should be taking it a little easier, brought up another young child. That's what makes her our Grandparent of the Year.
Neighbour of the Year
Sponsored by: Bovis Homes
"Bringing quality homes to Devon"
Sally Gaydon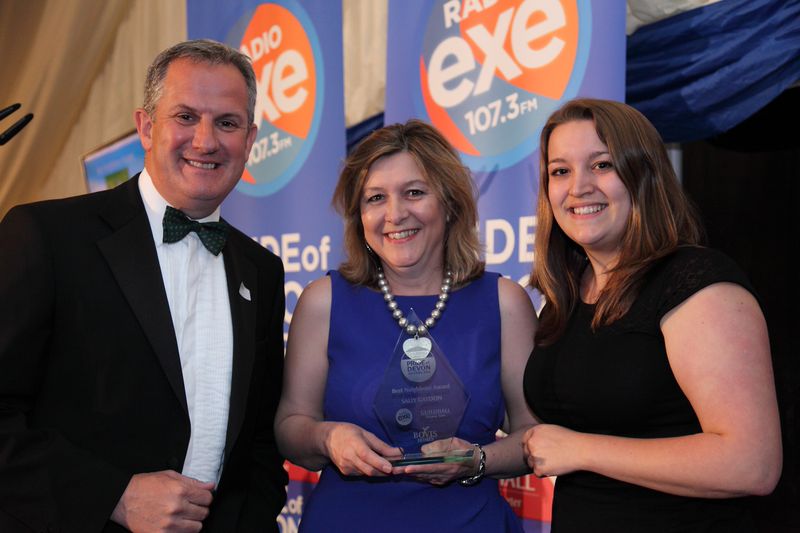 Good neighbours don't always get noticed. Bad neighbours are the ones we read most about. The ones who play loud music, row and make you wonder what their dodgy guests get up to. A good neighbour is a godsend. And that's Sally Gaydon.
Sally keeps an eye on octogenarian neighbour Joan in a rural part of Devon. When you're elderly and rural, especially if you're not very mobile, you need other people. Joan's fortunate in Sally, who's daughter Alice nominated her. Sally cares around the clock, said Alice. She does all the normal things good neighbours do, such as keep an eye on the house if Joan is in hospital, or pops round with milk or the shopping. She picks up Joan's prescriptions. She makes sure the house is warm. The Pride of Devon judges thought that the nature of the relationship between Joan and Sally stood out. A good neighbour cares. And Sally is the best there is.
Carer of the Year
Sponsored by: Mecca Bingo
"Come and play at Mecca"
Katherine Irwin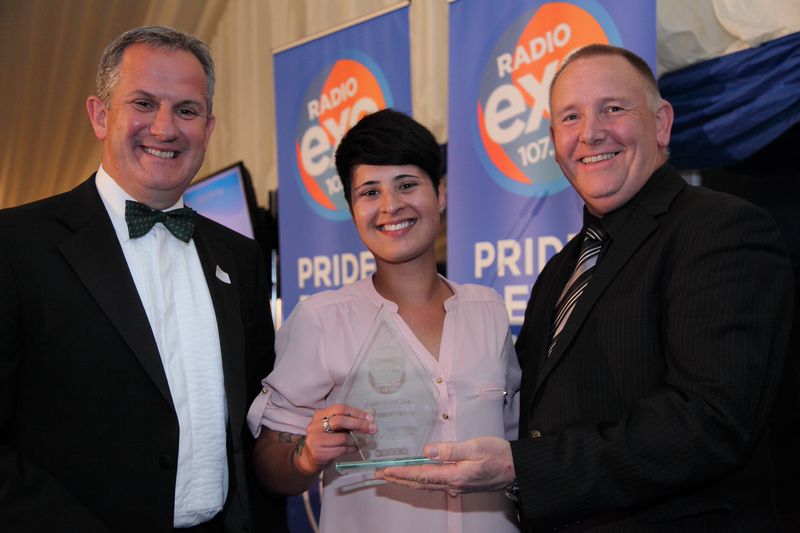 It takes a lot to be a carer. And it sometimes means that those ones we care for find it difficult to write the nomination. However Shane who lives in central Exeter, had no problem nominating his carer Kathy. Shane has a mental health issue and needs regular support. Katherine is the one who's there for him. Not only is she kind and caring, Shane says she understands him. She sets him goals. She makes sure he can work to achieve them. Furthermore, Sean is gay. In this day and age, that shouldn't make a difference, but Shane's mental health issues make that another thing that sometimes needs explaining. And who's there to support him? Katherine Irwin. Carer of the Year.
Community Contribution Award
Sponsored by: Atass Respect
"Celebrating company and community partnerships"
Hannah Reynolds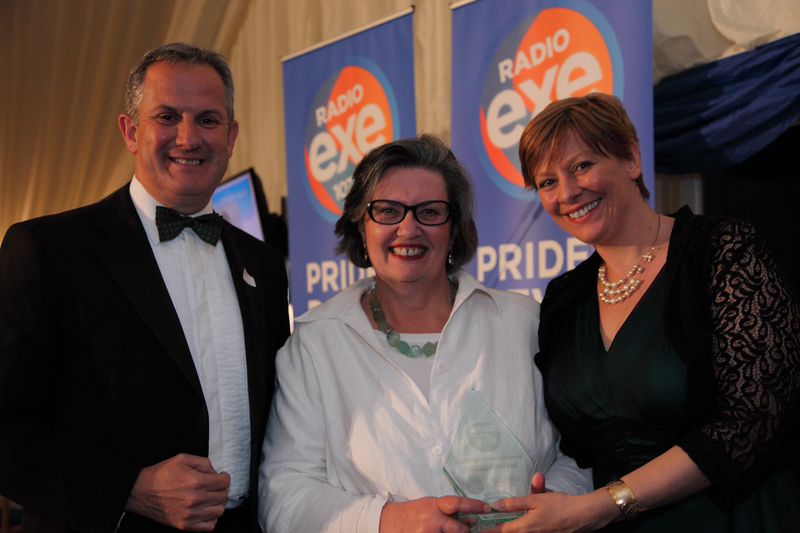 This was one of the most hotly contested categories this year, with nominations for lots people who spend time raising money for many good causes. But after much debate, the judges chose Hannah Reynolds as the worthy winner. Hannah is the chairperson of the Exeter Community Centre on St David's Hill.
Not too many years ago, the community centre was in a sorry state and, despite its popularity as a community focal point, was falling into disrepair. Devon County Council decided the best thing was to sell it to developers. It needed someone with energy, enthusiasm, commitment and an ability to rouse disparate groups into action to pull together an action plan. Hannah's talents as a fundraiser, cheerleader, diplomat, cajoler and, at times, enforcer, has ensured that the council didn't take the cash and run. Working with councillors, officers, planners and community groups, a small group of people, under Hannah's chairmanship investment running into millions of pounds, ownership of the building transferred to the community. There's still much to do. For family reasons, Hannah no longer lives in St. David's. But she still works tirelessly for Exeter Community Centre. That deserves recognition.
Public Service Hero Award
Sponsored by: The Travellers Rest
"The pub Devon's proud of"
Steve Gazzard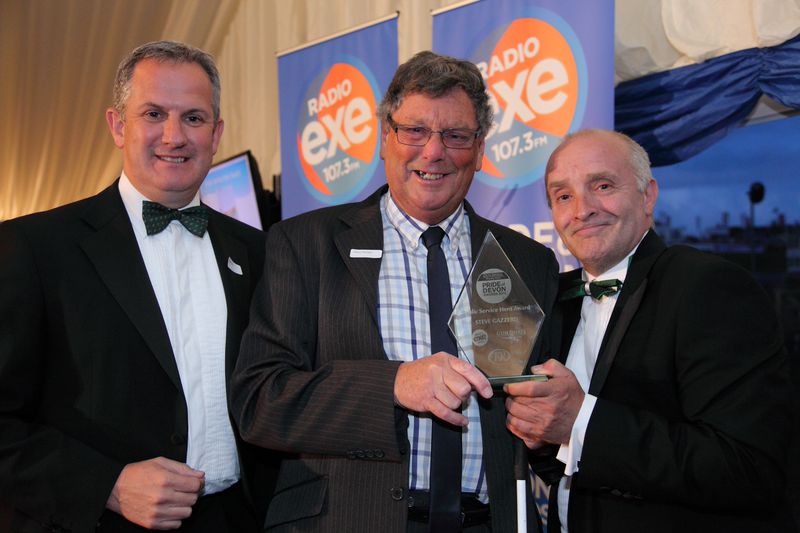 In many ways, Steve's is both a sad and an uplifting story. He first featured on Radio Exe when his daughter Sarah was in need of a double-lung transplant. He wanted to raise awareness of an issue that was critical to his family and he did it with vigour and accomplishment. Something that those who have got to know him respect hugely. Sarah sadly died, leaving a young family, and a committed father on a mission.
Despite the pain the loss of a child must cause – and the Gazzards had already lost a son – Steve stepped up, not down. Most weeks he can be found in Exmouth's Magnolia Centre, or possibly the Strand, encouraging people to sign the petition
for organ donorship to be opt-out, not opt-in, a method that is proven to make more organs available for transplant. In short, it saves lives.
Steve does this despite his own health issues – and other commitments. He's registered blind. And he's the leader of the Liberal Democrats on Exmouth Town Council. So he is a public servant in the civic sense. And a relentless campaigner on organ transplant issues.
Volunteer of the Year
With the Devon County Show
"Devon's big day out"
Sarah George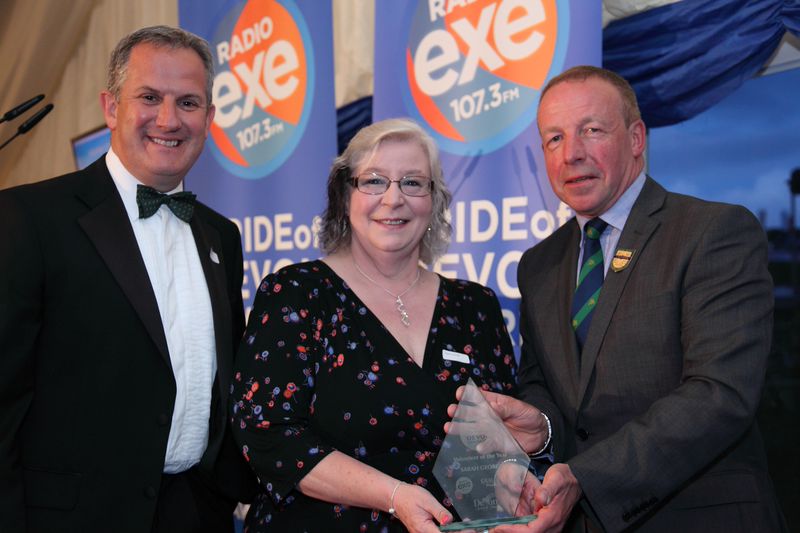 Like the Devon County Show, which is in its 25th year at Westpoint, the Exeter Blue Anchor Majorettes have a silver anniversary. Founded in 1989, the troupe began for a very practical reason. Sarah's daughter Ezme wanted to be a majorette and needed a club to join. It meant starting one.
Today the troupe has nearly 50 members aged between five and 21. Ezme's still involved, as an adult helper rather than a majorette herself. But Sarah hasn't handed over the batten. A quarter of a century on, she's been giving up two evenings a week to run practice and training session. Every two weeks, there's a competition to enter. Julie Chudley, who nominated Sarah, wrote: "She instills discipline and pride in the girls and welcomes all abilities." Julie's own daughter is in the troupe. She says:
"I love majorettes. I love Exeter Blue Anchor. I love Sarah and Ezme."
Teacher of the Year
Christina Willett,
Exwick Heights Primary School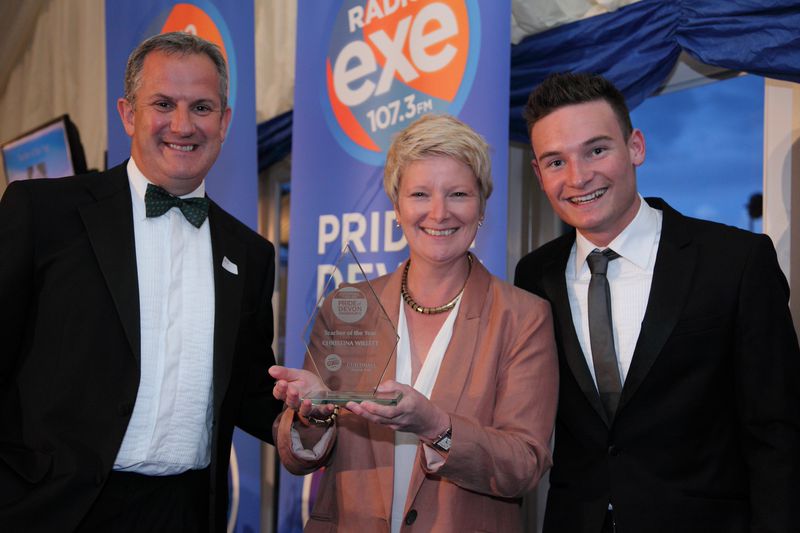 This was a tremendously difficult category to judge. Not only was last year's outstanding winner, Mr Mann, nominated again, lots of other new candidates popped up too.
After much debate, the judges eventually decided on Ms Christina Willett of Exwick Heights Primary School, Exeter, who was nominated by one of her former year six pupils, John Cornish. John says he was very quiet and lacked confidence when he joined Ms Willett's class. But then everything changed for him. "We all thought she was a bit crazy," wrote John, "and she worked us very hard."
John is now in his first year at high school, but hasn't forgotten what Ms Willett's did for him and his class in his final year at Exwick Heights. Despite his nerves, the boy lacking in confidence at the start of the year took the lead role in the end-of-term production of Charlotte's web. "I felt very proud but without her help I would never have thought I could go on stage," John says. "Anyone else who has her as a teacher should be proud."
Doctor or Nurse of the Year
Rachel Mann,
Doctor at the Westbank Practice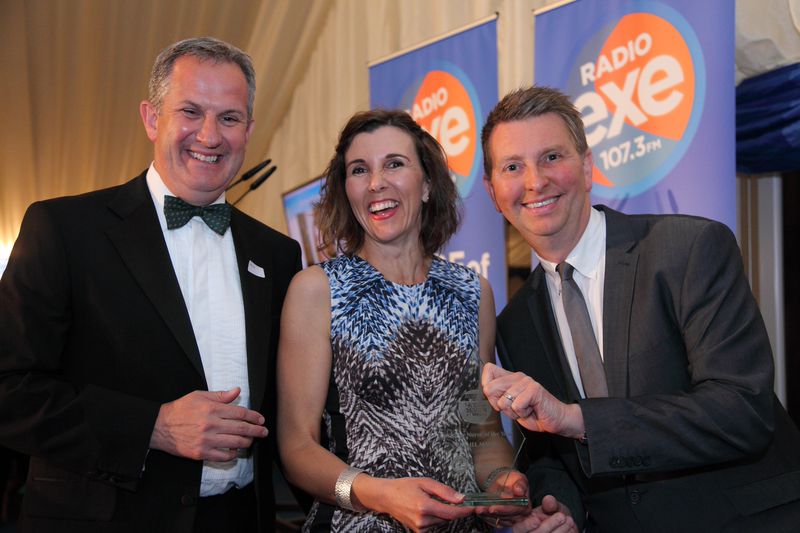 Year after year, this is an exceedingly difficult category to judge, as every single doctor and nurse must be admired for devoting their lives to aiding and bettering the well-being of those in need.
Dianne Austin's nomination, however, stood out thanks to a heartfelt message in which she credited the life of her son to one individual: Dr Rachel Mann. Dianne explained that the the decisions made by Rachel, and the immediacy at which she arrived at them, are without doubt what lead to her son receiving the right treatment at the right time. Thanks to the care and professionalism displayed by Dr Rachel Mann, Dianne's son is now on the road to recovery. Dianne Austin, added: "She is an amazing doctor to all of her patients. She give you time if you need it and is always there for you. A truly deserving lady."
Rachel Mann trained in Leicester and moved down to Devon in 1991 to continue her training to become a GP. She went on to become a partner at the Westbank Practice in 1998 and has worked there ever since.