Brennan Reece, comedian review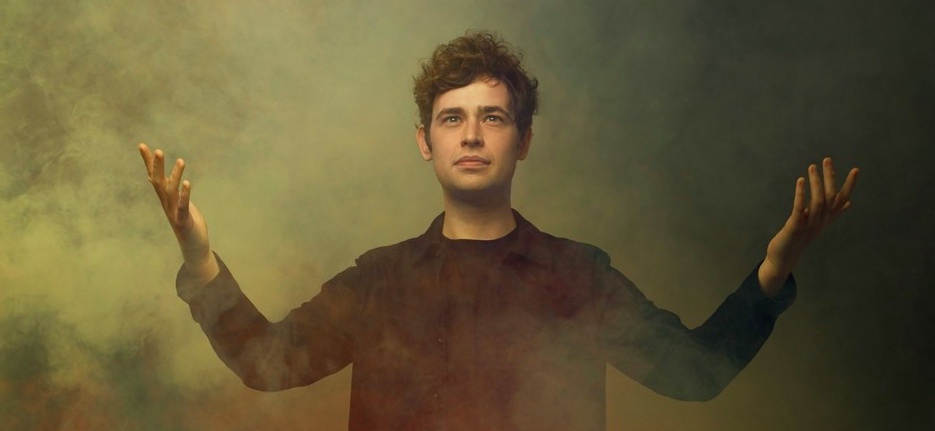 Exeter Bike Shed
Monday 28th January 2018

Written by Josh Crooks.
A life lesson from the perspective of a comedic genius
On Monday evening, comedic stage performer Brennan Reece AKA the "English Comedian of the year" gives "A masterful display of heart-warming comedic story telling"at the Exeter Bike Shed Theatre.
When you attend a place like the Exeter Bike Shed Theatre's evening events hopefully you go there to enjoy yourself for "a treat". But as Reece correctly pointed out last night (Monday the 28th January) people came for "Something we know nothing about." On a personal note, it was indeed something new. Usually when you go to stage performance, you go in expecting a magic show. An alleged wizard does the card trick, you give an awkward stare and say "that not my card." Reece certainly does the expected with a surprise dose of the unexpected. In truth he actually just came to tell people the story about his Nan (a role model for him in so many ways it would be to long to even list them)
The audience were also treated to a brief intro to the evening by another comedian. "Josh Pew" using his stage name. He joked about how the audience came "to see a comedian (Reece)" that they've never heard of, "so (Reece) brought a comedian I've never heard of!" It was difficult to take notes for a review when you kept becoming immersed. In the space of 5 minutes we were taught three important things.
One - however accidental, NEVER friend zone your father.
Two - not going to the toilet before gym could likely result in an involuntary an unfortunate bowl movement halfway through a 10k long treadmill trek.
Three - If you don't stamp out weeds, they be your arch nemesis or the ones that grow in your back garden, they will be problematic in the future.
Coming back to Reece, we learn the story of his ambition, and how his Nan ties into that. Sounds boring right? Wrong. This is as engaging as watching a 5 star rated movie. Somehow this man delivers a rather long life story, with rib tickling laughs that superglue your bum to the seat. Reece clearly stuck to the usual comedian code of conduct-for example the front row may as well have had a sign that said volunteers only. He also has a clever display of charm with his performances. He did that by flatly acknowledging that 100% honesty isn't the way of the comedian. But beneath the oddly effective jokes about the stars, how his Nan "never took s**t from anyone" and even the dos and don'ts when it comes to simply filling in a form for blood donning, is a message. Out of all this heartfelt humour Reece cleverly acknowledges that we all aspire to become more, that be fame, success or fortune. Reece then gets his audience asking themselves a question, is what we want the most what we care about the most.
Its only at the end the end of his performance where the young man on a stage is beginning to tie up the threads, you realise this. Reece discovered what his true ambition was with help from his Nan. He set out to achieve that and wins an opportunity that could give him an early jump-start to his career as a stage performer. He makes a choice and goes to Australia for year. On his first week, he gets a call. His Nan has fallen gravely ill. He makes a choice. The stage was quiet so everyone hears his words. He said quite simply "I don't belong here." He gets the first flight back home, and manages to says his goodbyes before she eventually passes away. He points out despite aspiring to it all his life, he loves his family more than his life long dream, it being obvious he felt he had in the end made the right choice.
The young nominee is currently completing his 2nd tour of the UK after his successful first year, which saw its sales sold out in both Australia and the UK! He has completed the first leg of his journey and will be performing in Ayton Helmvaart Bier Cafe and Leeds Slunglow Underground Ballroom in February. For a chance to hear his full story and see local comedic talent near you go and check out the details on this his website: