I Think We Are Alone at Theatre Royal Plymouth review
Frantic Assembly at Theatre Royal Plymouth
February 2020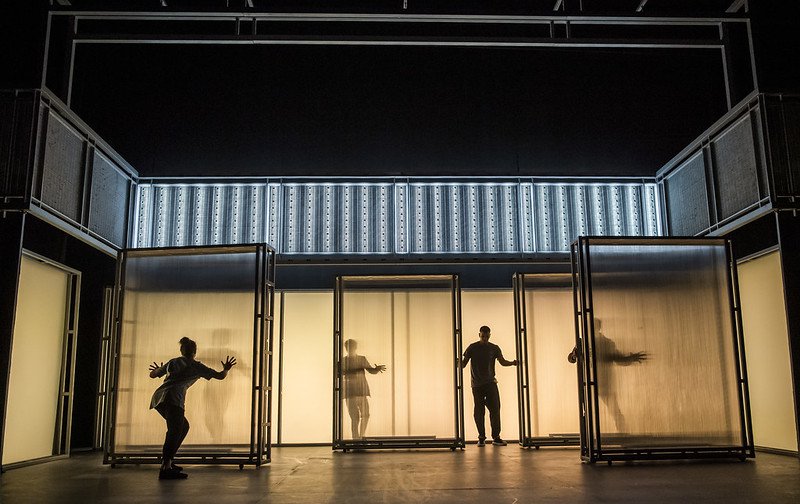 By David Marston
Does anybody else remember the 1987 Tiffany pop song with the same title as this play? It's become a bit of an ear-worm for me – but in a different and much better way, this play is also staying in my head.
I Think We Are Alone is the latest production from the highly rated Frantic Assembly, who are marking their 25th anniversary of ground-breaking and cutting edge work by launching the national tour of this production here in Devon.
You can see why people get caught up in the Frantic world. There's a driving sense of authenticity and honesty in their physical story telling that speaks to audiences. And in Sally Abbott's new play of great tenderness, you can feel people draw in their breath as one in shock, then laugh in relief and pleasure as they are drawn together in a shared experience that matters. It's on school and college exam syllabuses and there were (thankfully) rapt students engrossed in this on opening night.
In our increasingly fractured and polarized world, the play starts with a series of monologues, glimpses of lives that seem disconnected from each other. We are being told a lot.
It's almost 30 minutes in before we see two characters come together, then others begin to interact and patterns emerge. We follow the stories of two sisters who share a childhood experience that has shattered their world – along with another family where three generations have been scared and separated by a lack of communication.
Jokes come thick, fast and dark. On the surface, the themes don't look promising if you're looking for a laugh. Death, cancer, abuse, loss; and the tensions that form between the generations and within families. But ultimately this is about love; intricately plotted; the set-ups as captivating as the pay-offs. An audience often enraptured, sometimes outraged, always engaged. It's difficult to know whether the power starts with Sally Abbot's accomplished script, the terrific performances by the Frantic Assembly sextet or the strong direction, jointly by Kathy Burke and Scott Graham.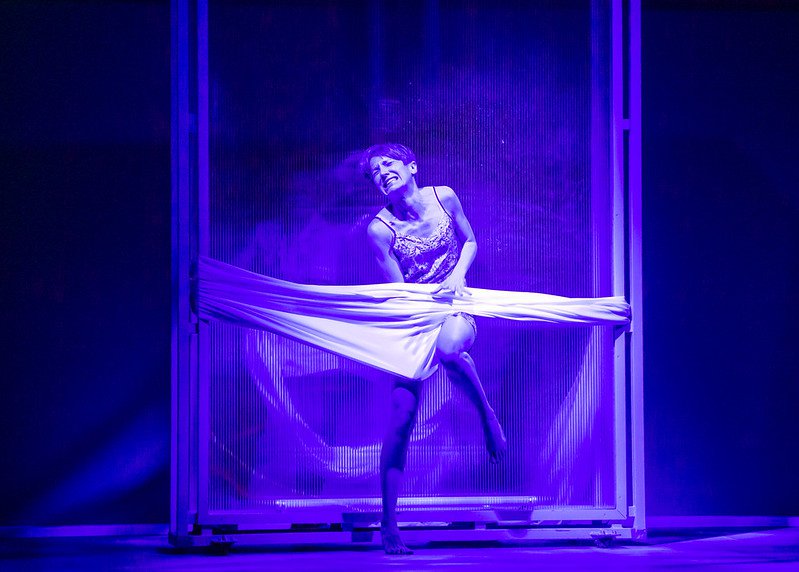 The six strong cast of Chizzy Akudulu, Charlotte Bate, Polly Frame, Caleb Robert, Simone Saunders and Andrew Turner give performances of honesty and integrity, while Ella Wahlstom's unobtrusive but haunting sound design deserves a special mention.
Early on, there are moments when it feels as if it's going to be overly "woke" – the bad people mentioned are all "posh" for example. But it isn't. And the message of the need for communication and for forgiveness and even tolerance is natural and unforced and likely to touch a chord in all of us.
Following its Devon world premier, 'I think we are alone' now embarks on a UK tour.