Love Summer Festival Preview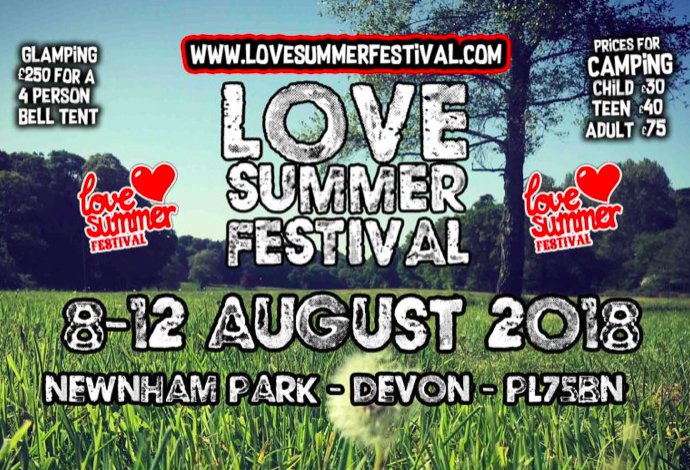 Love Summer is a Festival made for Family, if the children are happy…. Everybody's happy! Together with the full program of Entertainers, Magicians, Jesters and General Fools they look to provide activities where all children can learn new skills whilst having fun.
They have a huge range of entertainment and activities for children of all ages (i.e. up to 80 years old!). Learn to throw a Pot, Juggle, Belly Dance, Fly the Trapeze, Pole Dance, DJ, Handle a Snake, Play in a Band, Screen Print or Tie Dye, Spin Poi, Drum, Dance, Yoga & Loads Loads More….. The list grows daily, there really is something here for everyone.
Family Friendly, dog friendly and they even have flushing loos!
In 2017 the festival upped their Numbers and Production Quality. However, in 2018 there will be no increase in size, but expect another high jump in entertainment. There will be a small increase in admission charge to cover this as we feel Value for Money in Festival Production should be met in all respects.
Adult tickets - (Over 18's)
Teen tickets - (13 - 17's)
Childrens tickets - (5 - 12's)
10-12TH AUGUST 2018 – South Devon