The Comedy About A Bank Robbery at the Theatre Royal Plymouth Review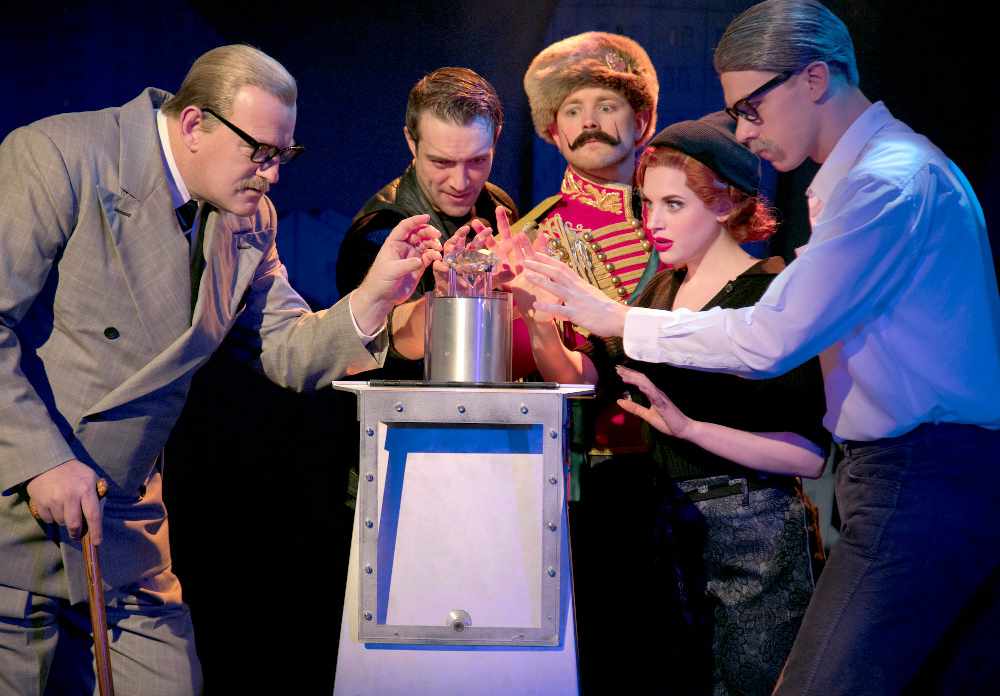 Mischief Theatre company
By Jamie Taylor
Set in Minneapolis summer 1958, where a group of crooks plot to steal a priceless diamond from a bank. But it doesn't go to plan as identities are mistaken and an unexpected love story develops. No one can be trusted in a town and everyone seems to be after the diamond
Comic timing is at the heart of the show. George Hannigan is fantastic with playing the role of everyone! At one point he plays three of Caprice Freeboys' admirers spectacularly. It's a beautifully constructed piece of comedy and deserves a show in itself. The cast of 14 all play more than one character, in some cases, switching between each in seconds.
An essential part of this show is the clever, hilarious script: a mix of verbal and visionary elements that are laugh out loud funny.
If you want an engaging story, with shed loads of slapstick and physical comedy with clever wording and jokey humour then this is the show for you
The Comedy About the Bank Robbery tours to Cardiff, Norwich, Leeds, Cheltenham, Glasgow, Brighton, Milton Keynes, Portsmouth and further venues next year.