The Mousetrap review at Theatre Royal Plymouth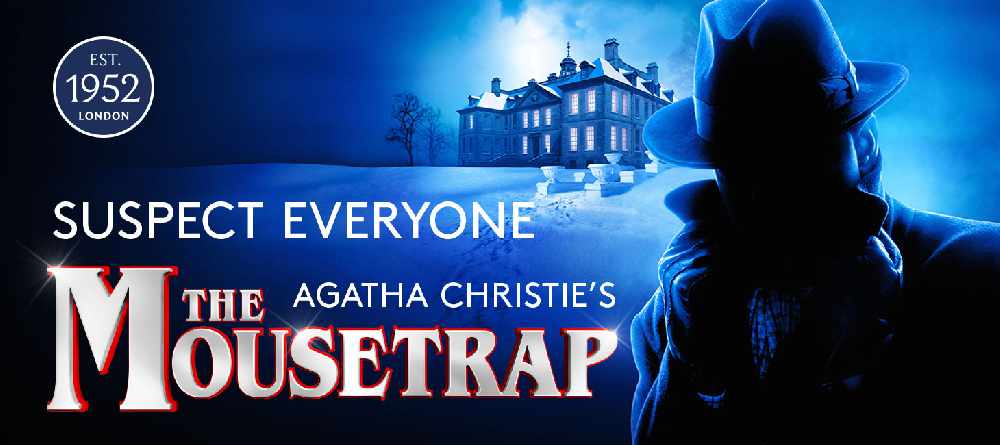 Review by Ben Clark at the Theatre Royal Plymouth
Not often you compare Agatha Christie to Martin Scorsese, but I'm going to try.
With all the hype around the Netflix film the Irishman, I was a little disappointed after watching it. However, it was an excellent film and I thoroughly enjoyed it. But when something is built up so much, the expectation out-does the reality! And that's similar to my experience of the mousetrap. As most people know, it's been running in London's West End for about 1 million years and it's a theatre show "must see"!
But like the Scorsese film, I think I was probably expecting too much. The performances were first class, the staging simple but very effective and everybody around me, seemed to be thoroughly enjoying themselves, as was I. When asked why the mouse trap was so successful, Christie put it down to the fact there was something for everybody of all ages to enjoy.
A whodunnit, that in her own words. "you can take anyone to, it's not really frightening, it's not really horrible, it's not a farce, but it has a little bit of all those things that perhaps satisfy lots of different people". Me included.
This production stars Susan Penhaligon, who plays Mrs Boyle, a character who is demanding to say the least! That said, the entire cast were faultless in their performance and timing. After recently watching Christie's the Pale horse on TV, and the subsequent disapproval from many diehard Christian fans, I felt this performance was delivered in the way the author intended.
With 4 billion book sales to her name, surpassed only by William Shakespeare, I believe, you can understand why after watching the Mousetrap. A master craftswoman of attention to detail.
The opening scene has a news report broadcast on the radio. With the line, the police are "anxious" to speak to a certain individual. Just that one simple word, immediately puts the audience on the edge of their seats. It highlights the severity of what's happened and the need to remedy the situation quickly. Subtle powerful phrases, gestures and words are littered carefully throughout the performance. Being a Devon boy from the cradle to the present day, I've never visited the theatre Royal in Plymouth before. I was impressed with the facilities, in an auditorium that was "just big enough".
PS, has anybody seen my dark overcoat, light scarf and soft felt hat? I can't for the life of me remember where I put it.