Animated Exeter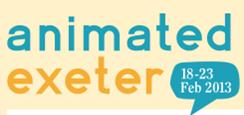 Radio Exe are proud to be supporting this years Animated Exeter...
Whether you're into animation, an avid gamer, visual effects fanatic or just want to treat yourself to some extraordinary entertainment - it all starts here.
From traditional stop motion and drawn animation to CGI visual effects and games development, Animated Exeter offers fantastic opportunities for young hopefuls in the South West, whilst presenting some of the finest work in international animation, for audiences of all ages. Since it's inception in 1999, the festival has developed to become the largest public animation festival in the UK, attracting people from all over the country and cultivating a new generation of animators, gamers and vfx experts.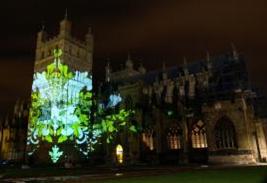 Some of this year's festival highlights:
Game City Night - a dazzling after dark exploration of videogame culture, fusing intimate developer presentations with a relaxed and accessible atmosphere. The evening will feature the GameCity Arcade, free exhibition space for independent developers to get their work in front of crowds for promotion and/or play testing. Titles exhibited at each GameCityNights tour stop will feature in Edge Online.
Double Negative - A presentation by Britain's award-winning Visual FX house whose portfolio includes Skyfall, The Dark Knight Rises, Inception, for which they won an Academy Award, Sherlock Holmes and Harry Potter and the Deathly Hallows 1 & 2.


Mind Candy, is a British entertainment company based in London and the creator of kids hit, Moshi Monsters. With 70 million registered users in over 150 territories worldwide, Moshi Monsters - the online world of adoptable pet monsters has become a global phenomenon. They will be talking at our Careers Day about animation for gaming, and holding a Game Jam. This will be their first appearance in the South West.
Slingshot, the company that make games; from mass participation spectaculars to mobile phone adventures will be coming to share their game design expertise. For Animated Exeter they have created a street game inspired by award winning author Phillip Reeve, The Exeter Riddles. Players will race against time to save toe destruction of Exeter's timeline. Find out how they create their ideas.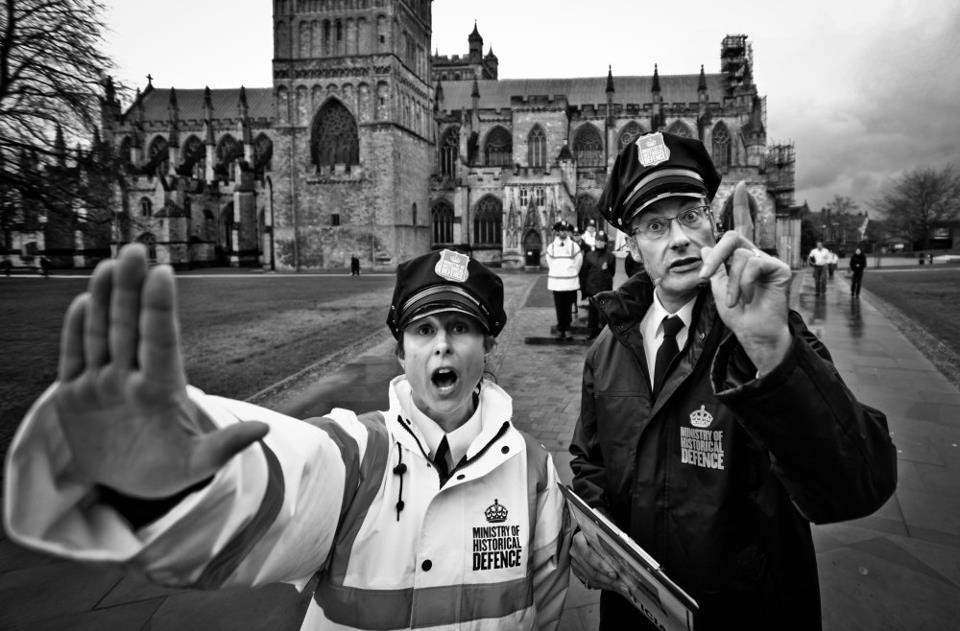 Exeter Riddles Finale – how can the history leaks be plugged? An intriguing outdoor finale produced by Glasgow based interactive performance company, Mischief la Bas, will reveal all. A free show for games players and non games players alike in Belmont Park on Saturday 23 February.


Dragonframe, the latest image capture system for stop motion animation are introducing their software at the festival and bringing plenty of prizes with them. Dragonframe was used in visually eloquent films such as Paranorman and Frankenweenie to exquisite effect, and this will be a chance to meet the developers and learn about their visual timeline editor, integrated lip-sync, advanced DMX lighting (99 seperate channels), motion control and much more.


Late Night Bakshi at the Bike Shed Theatre features Coonskin, a satirical look at racism, stereotypes and blaxploitation in 1970s America. Ralph Bakshi may be best remembered for his work on a film adaptation of Robert Crumb's risqué underground comic strip Fritz The Cat, which became the first American cartoon to be rated X by the Motion Picture Association of America. Despite strong criticism for racial content from the Congress of Racial Equality, none of whom had actually seen the film, Coonskin was release to negative reviews. Since the film has been reappraised, and is now considered to be one of Bakshi's finest works.


For young children a retrospective of films from TVC, the company behind The Yellow Submarine and Snowman, includes Granpa, an adaptation of John Burningham's popular book, and screen versions of Beatrix Potter's beautiful books. Get your child to make a Moomin in our Moomin-Mania event or introduce them to animation in our many workshops starting at age 7. If they have already begun to animate they can enter a film into our national competition 'The Young Ones', a popular competition we run annually or try one of our intermediate workshops aimed at teens.
Flex your writing muscle at Alan Gilbey's writing workout. Alan is one of the UK's most successful cartoon screenwriters. He's created original content for major studios on both sides of the Channel and Atlantic, including Aardman, Cosgrove Hall, Disney, Universal, Planet Nemo, Studio 100 and Impossible Kids, as well as show running several series of his own. 

 Previous to his TV career, he was a stand-up comic so his masterclass is epic.


Time Winders – join the fun in a participatory game through the streets of Exeter. Inspired by Animated Exeter's commissioned short story, The Exeter Riddles, by award-winning author Philip Reeve, Time Winders is a street game where players race against the clock to halt the destruction of Exeter's historical timeline and stabilize the heart of the city. The game has been realized by Bristol-based company, Slingshot, the brains behind the popular zombie-game 2.8 hours Later, and Igfest, Bristol's annual pervasive game festival.
Suitable for all games lovers, Time Winders combines action, animation and theatre to create a unique story telling experience where the player controls the action.


By popular request, we are screening again, The Secret of Kells. This beautifully designed 2D animation, from Ireland's Cartoon Saloon, tells the story of the young Brendan, whose quiet life in an abbey is turned upside down by Viking raids and the arrival of a master illuminator who is working on a beautiful book. Brendan sets out on a dangerous quest and the story reveals how the sacred text was completed and survived to become the famous Book of Kells, one of Ireland's greatest national treasures.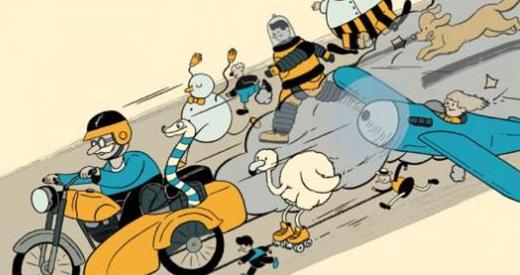 There is an array of different animation styles on show, from our competition films, which show the best and the latest from UK's talented animators. Audiences will be asked to vote for their favourites, Come and join the fun!