Joseph and The Amazing Technicolour Dreamcoat
Music by Andrew Lloyd Webber
Lyrics by Tim Rice
Directed by Laurence Conner
April 2022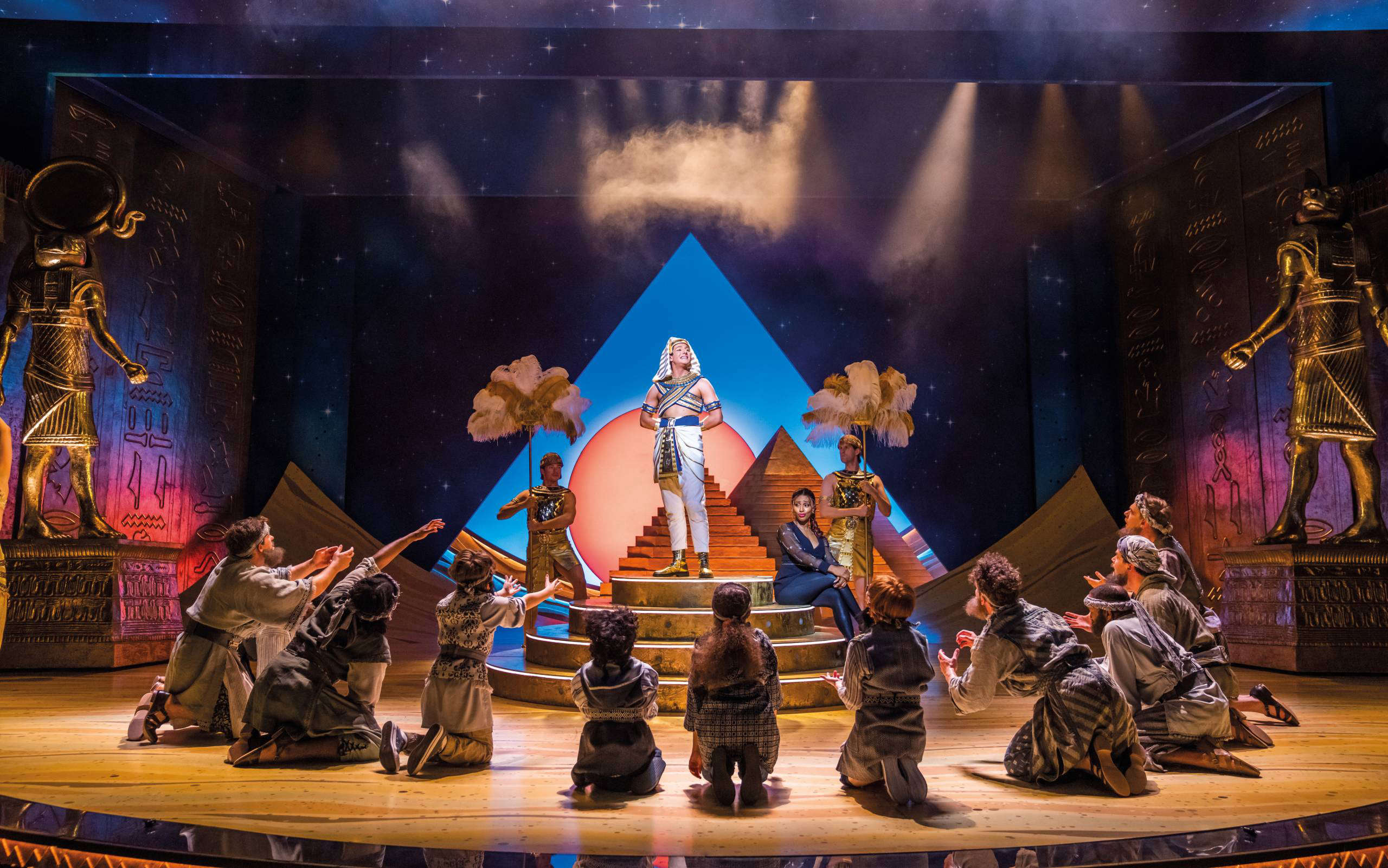 By Lauren Armstrong
The West End show Joseph and His Amazing Technicolour Dream Coat came to Plymouth in April for a show stopping performance, in which we saw Alexandra Burke play narrator alongside Jac Yarrow as Joseph.
The performance was spectacularly put together, from the set designs to the costumes, not forgetting the advanced vocals. This show has it all. I have never seen a play portray its message solely through song and this production did just that. This is perfect for younger audiences, and not to mention; lots of engaging questions for the children to answer.
This 21st century take on Joseph was fun, current but no less factual. John Rigby and his orchestra were phenomenal and executed some brilliant classics, such as "Any Dream will do" and "Poor, poor Joseph." The chorography by Joan Hunter was full of energy and fun routines, and the sheer amount of activity kept the audience focused throughout the show.
Alexandra Burke stunned the audience with her stage presence, although heavily pregnant, she didn't let that stop her. It was wonderful to see the bond and chemistry that Burke had built with her younger cast.
However, another brilliant singer that night, was the Pharaoh, played by Bobby Windebank. His interpretation of Elvis was truly wonderful, charismatic, and funny. The audience went wild as many wives were heard fangirling over his provocative portrayal of "The King."
The pinnacle point of the show is the joyous reunion between Joseph and his father Jacob. However, as Burke plays both narrator and Jocob, zero relationship is established between the two as characters, which therefore left little to no room for a happy reconnection that we expected to experience.
Joseph and The Amazing Technicolour Dreamcoat will be touring in Newcastle, Liverpool, Glasgow, Aberdeen, Leeds, Blackpool, Woking, Dublin, Bristol, Milton Keynes, Southend, Belfast, Bradford and finishing in Edinburgh in October.