Summer Fun at Guildhall Shopping Centre
This summer the Guildhall Shopping Centre is providing all sorts of FREE entertainment for all the family from Saturday 14th of July, and we'll be there!!


COME AND JOIN US!

Radio Exe Fun Day
Saturday August 4th from 11.00am
We will be on hand with freebies and an opportunity to have a photo taken for the Radio Exe website, you can also hear full coverage on the radio too!

Children's Craft Making
Saturday 21st 11.00am to 4.00pm & Sunday 22nd July Noon to 3.00pm
Tic Tocs and Acorn Day Nurseries are here providing craft sessions, colouring, games and other fantastic activities for children.
If you want to come along take a look at our timetable - each session will run for 45 minutes and children with parents can drop in for 10 minutes, do a bit of shopping and then drop in on another session!! It sounds great fun!
11.00 - Olympic Painting Creativity

12.00 - Tissue Paper Creativity

1.00 - Pyjama Drama

2.00 - Glitter Picture Art

3.00 - Playdough Creativity

Sunday Timetable

12.00 - Collage Creativity

1.00 - Forest School Craft Session

2.00 - Activity Kits (making rings, bracelets etc)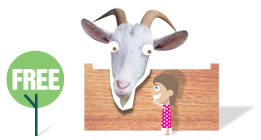 World of Country Life
Saturday 28th July 11.00am to 4.00pm
Saturday 11th August 11.00am to 4.00pm
and
Saturday 25th August 11.00am to 4.00pm
Meet some of their fantastic animals - including the beautiful baby goats! Yes - The World of Country Life is visiting the Guildhall Shopping Centre with some of its animals.

Exeter Innovations Market
Friday 27th, Saturday 28th & Sunday 29th July
and
Friday 25th, Saturday 26th & Sunday 27th August
Come and visit our monthly market on the above dates, and if you come along on Sundays you can take part in our Family Fun Days - all FREE!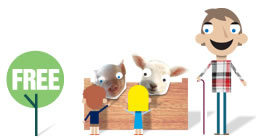 Pennywell Farm
Sunday 5th August 11.00am to 4.00pm
Come and experience the Pennywell magic and meet their famous miniature pigs!

Uncle Bobby
Saturday 11th, 18th and 25th August 11.00am to 4.00pm
Juggling, joking and ballooning from this local entertainer.
At 11.30am, 1.30am and 3.00pm you can also watch Uncle Bobby perform one of his hilarious magic acts - all FREE!

Museum Fun Day
Saturday 11th & 12th August 11.00am to 4.00pm
The Royal Albert Memorial Museum is here! Have fun making a bee or butterfly to take home!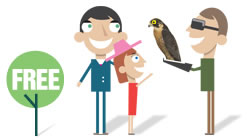 Ben Long Falconry
Saturday 18th & 19th August 11.00am to 4.00pm
Come and see their fantastic birds of prey, including a Peregrine Falcon, Barn and Eagle Owls and the impressive Harris Hawk!