The Big Night Out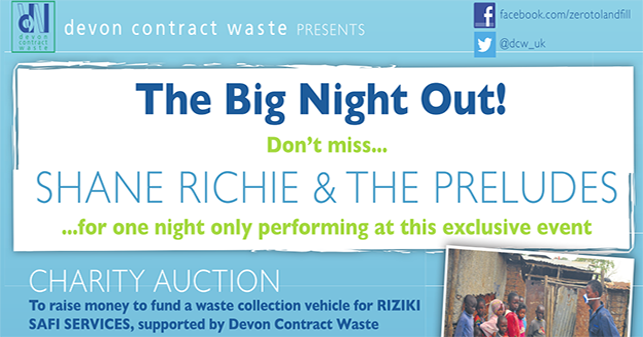 For one night only Shane Richie and his band 'The Prelude' are coming to Exeter to help raise money for A Devon Contract Waste initiative to help over a million people in Africa's largest slum. The Kibera project is raising funds to purchase dust carts to alleviate the horrendous living conditions in this area.
The Big Night out includes a three course dinner, charity auction, comedy from Luke Montague and more great music from Rachael Lang's Mammoth Funk and Blues and Twos.
Tickets just seventy five pounds – Call Exeter, 361600. The Big Night Out is at The Rougemont Hotel, Exeter on Saturday the 30th November.