Valentine's Day at Princesshay!
Radio Exe will be going all romantic on you this Valentine's Day.
Join us this Saturday morning between 10:30 and 1 in Princesshay Square, for a chance to get your loving dedications read out on air and to enter a competition to win a £100 Princesshay Gift Card.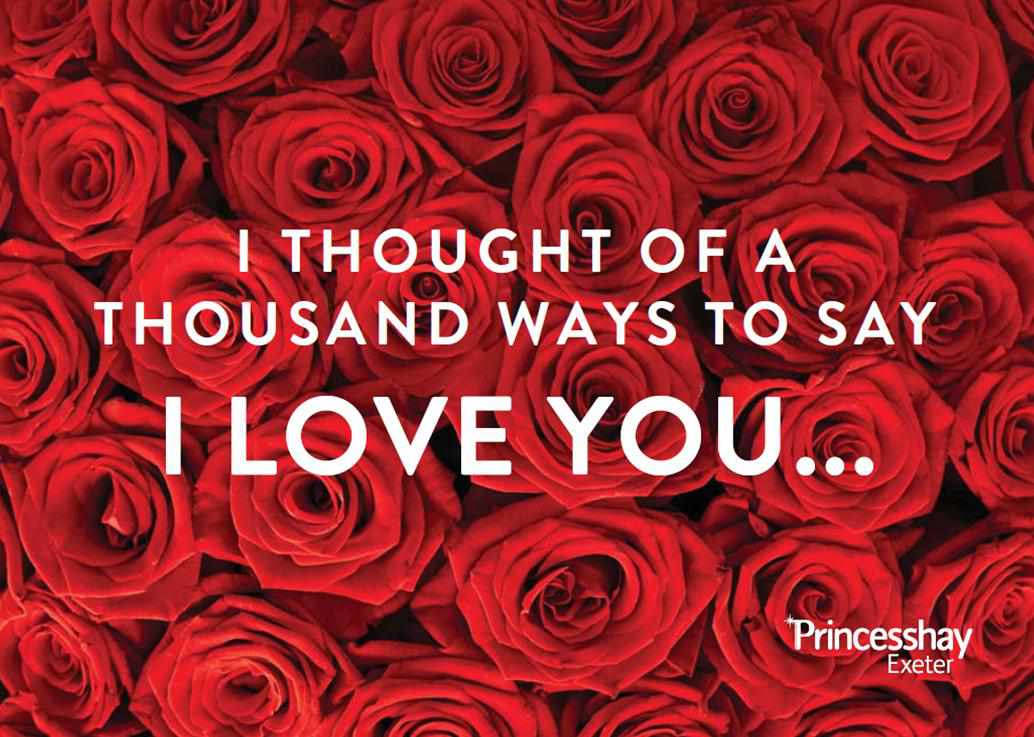 Whether its luxury chocolates, bespoke bouquets or beautiful jewellery, find something special for your Valentine at Princesshay!
Princesshay - where effortless style meets great shopping and fabulous dining this Valentine's.