Waitress at Theatre Royal Plymouth
March 2022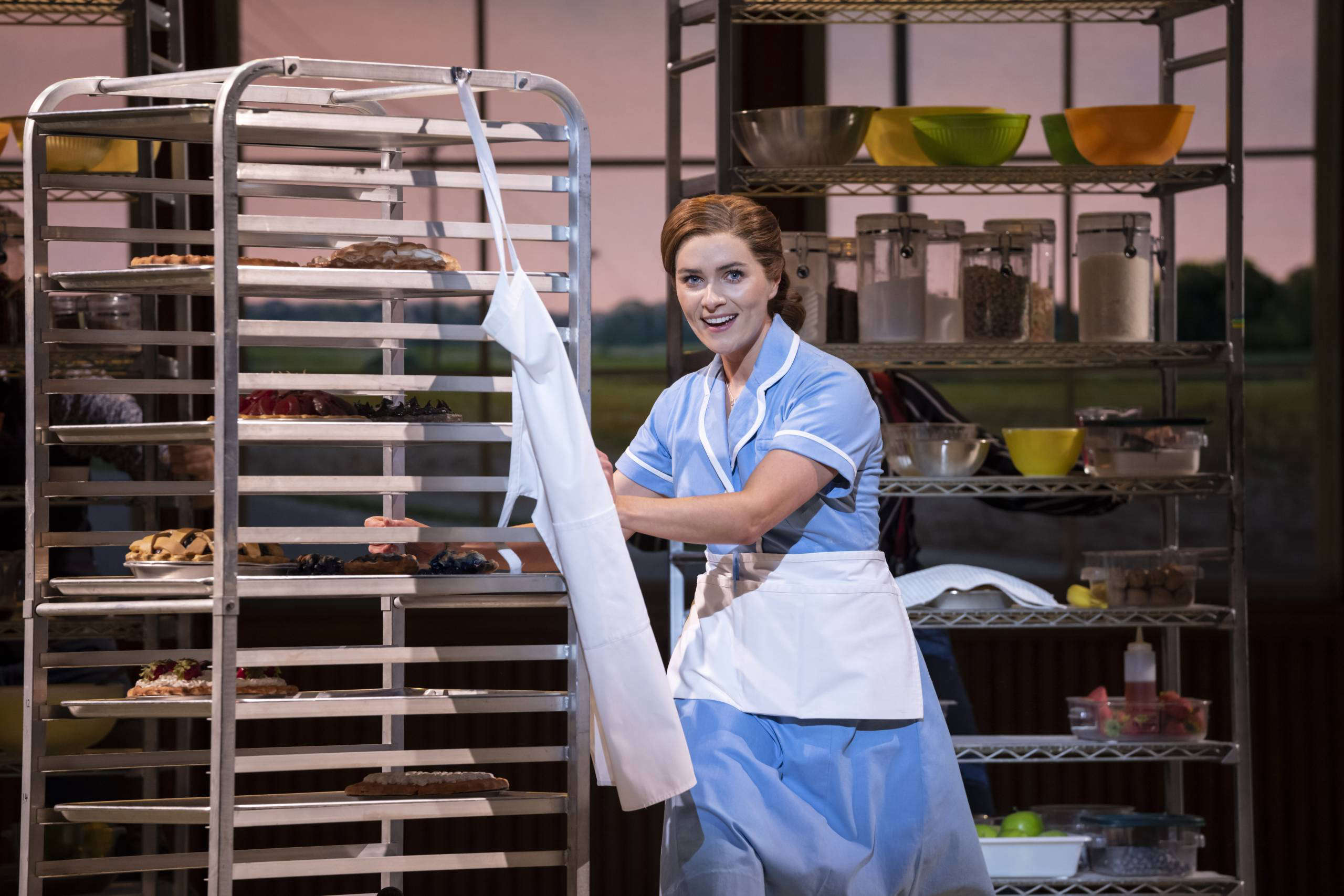 Reviewed by Mitty James
Overall, Waitress is an amazing production with an incredible cast that takes you on an emotional rollercoaster that gets better and funnier in the second half - with a helping hand from George Crawford, who makes his stage debut with the very lovable Ogie.
We follow our main character Jenna, played by Chelsea Halfpenny, a waitress and pie-making pro and her two best friends Becky and Dawn. Jenna finds herself in an unfortunate and unexpected predicament and tries to make the best of a difficult situation by baking her way out of it. With bumps along the road, a bun in the oven and a distractingly handsome doctor, Jenna grows as a person and forges her own path with the help of her friends.
The three leading ladies are all unbelievable singers in their own right and Chelsea Halfpenny's rendition of 'She Used to Be Mine' was a highlight - it was beautiful, moving and left a lot of the audience in tears - you could almost hear pin drop.
Evelyn Hoskins plays a suitably adorable and quirky Dawn, whilst Sandra Marvin's Becky is a vocal powerhouse. They play a wholesome and believable threesome, but the best thing about watching these ladies act together is seeing the undoubtedly amount of fun they are having.
There were a few technical issues with sound levels and the band did drown out the actors on a few occasions however this can easily be fixed and was a minor note in an otherwise brilliant show. Despite being at times overpowering the band played beautifully and did the upbeat score justice.
Matt Willis seemed to struggle with some of the high notes and this reviewer notes that some of the original falsetto lines were optioned down for his rendition, but he played a believable and likeable comic character and brought his signature boyband charm to the role.
The harmonies were always blended seamlessly, especially between the three leads and their male counterparts.
This show can be summed up in two words: Girl-power. It feels rare to see a show where the leads are all complex and powerful women and not defined by their men. This tour cast most certainly did Sara Bareilles' charming writing proud.
Waitress runs until Saturday 26 March 2022, then moves onto Llandundo, Glasgow, Edinburgh, Oxford, Liverpool, Birmingham, Southampton, Cardiff, Dublin, Torquay, Wolverhampton, Dartford, Brighton, Nottingham, Bradford, Canterbury, Southend and Norwich.