We Will Rock You Review
Directed By Ben Elton
May 2022
Princess Theatre Torquay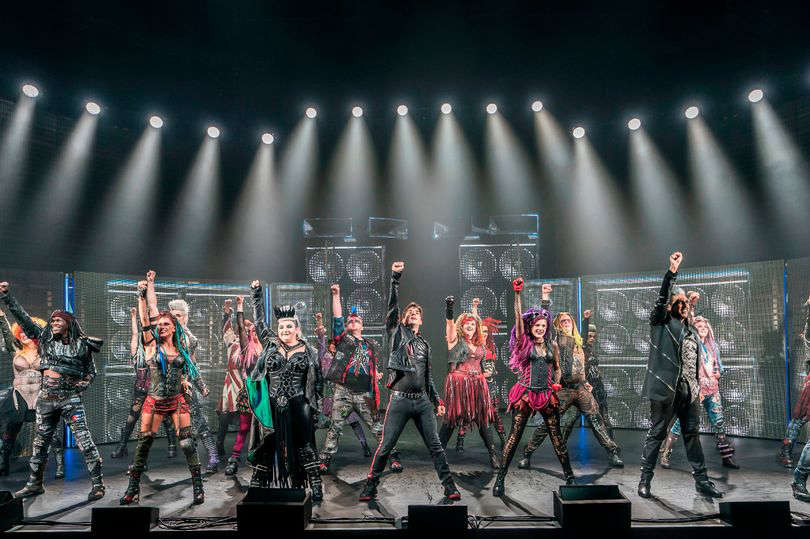 By Lauren Armstrong
I attended the opening night of "We Will Rock You." The build up to this production had been quite significant with some big names joining the cast list, and this production did not disappoint.
We start the show by meeting our main character, Galileo. He makes a name for himself as a rebel in the first scene, in which we witness him push back against the oppressive patriarchy he is beheld by.
Galileo's behaviour challenges his peers, and he finds himself hearing music in his head, which disturbs his teacher, as all music is banned on the I planet. Galileo doesn't follow the crowds, neither does he want to.
However, this gives his enemies reason to throw him in prison for his inquisitive curiosity. Although, this creates a dilemma for Galileo, he is unbeknown to who he will meet. Little does Galileo know this is just the start of his adventure.
Whilst locked up he meets a girl; however, the start of this friendship doesn't begin smoothly. Female main character Scaramouche finds it tough to trust Galileo. Their closeness begins to build through her sarcastic jokes and his charismatic energy. As much as they both think they are outsiders, together they find refuge.
This production was filled with energy, witty humour, and flamboyant costumes, not forgetting to mention the phenomenal vocals. Everyone who saw the show will not be forgetting it any time soon.
A special mention to Elena Skye, Adam Strong, Michael Mckell, Ian Mcintosh and David Michael Johnson for their show stopping performances, not forgetting the phenomenal live band.
We will Rock You will be touring in Wolverhampton, Wimbledon, Stockton, Peterborough, Norwich, Bromley, Birmingham, Southend, Canterbury, Southampton, Newcastle, Sheffield, and Manchester.