Cher Show review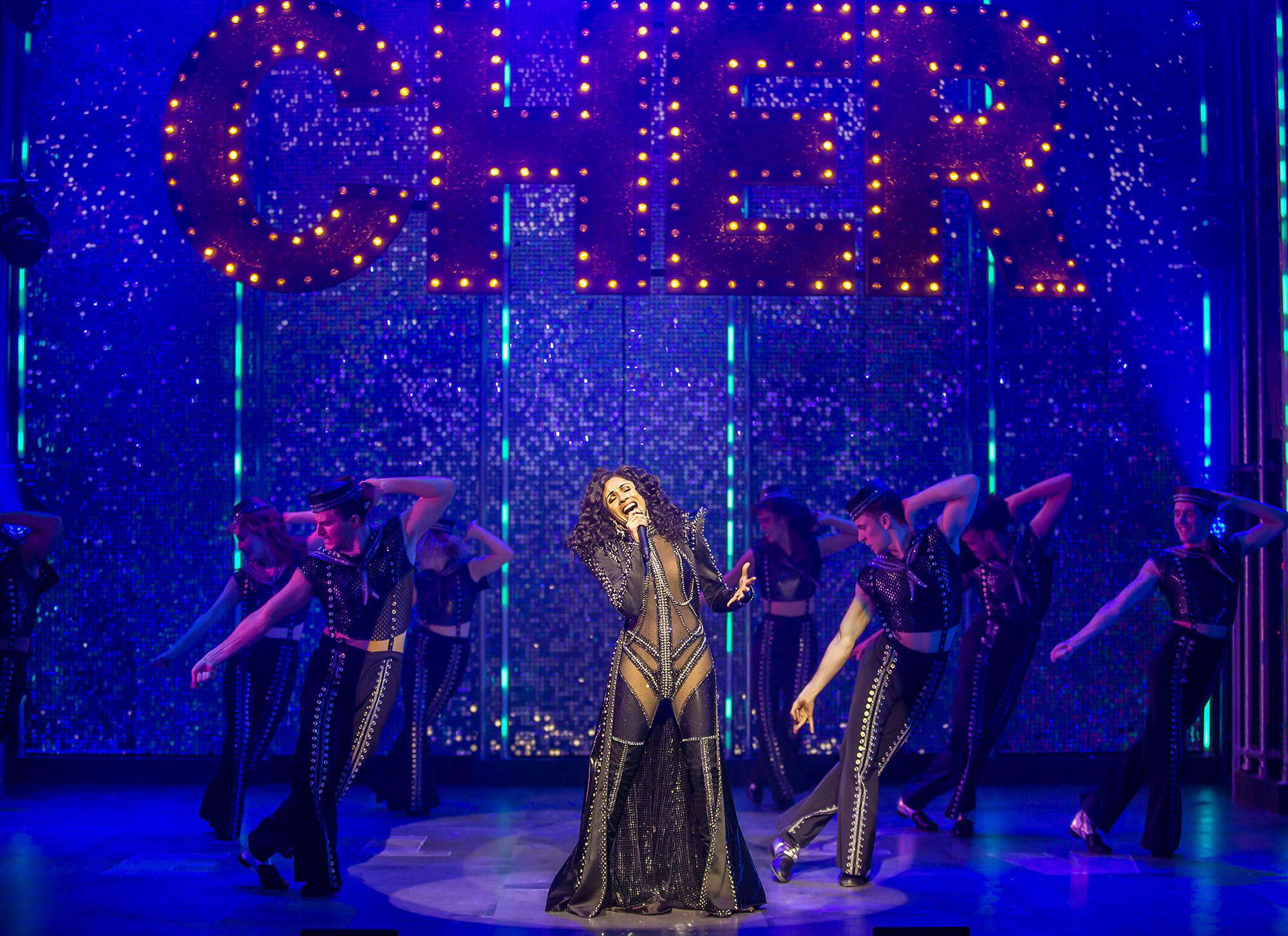 Image courtesy: Cher Show/Royo Entertainment
By Josh Tate

As The 'Cher' Show came to an end, the whole of Torquay Princess theatre were on their feet, singing and dancing in the aisles!
The electric atmosphere made this a hugely enjoyable show for all. From teenagers to pensioners, by the closing numbers everyone rose, joining the cast belt out their songs!
It came on the week when another AIG theatre, of which Princess is one, complained about the behaviour of some audience members. With one drunken exception, they were all respectful and celebratory here.
Some may already know Cher's story, but if not, the show takes us back to the fifties, telling the heart-warming and at moments heart-breaking story of the singer's rise to fame.
The Cher Show includes the obstacles and decisions she encountered, laced with the lengthy catalogue she has compiled throughout her influential career.
We don't get just one actress playing Cher, but three West End stars who bring the iconic 'Queen of re-innovation' to life from the various stages of her life and career.
This allows the show to flow through the decades. Three Chers remain on stage throughout the entire show, offering a recollection of each memory.
Olivier Award-nominated Millie O'Connell, wasn't available for this show, meaning understudy took her place as 'Babe' who played the part exceptionally! Danielle Steers as 'Lady', and the Olivier Award-nominated Debbie Kurup as 'the ultimate diva, Star'.
Danielle Steers is outstanding; her vocals perfection, with a distinctive contralto sounding voice, identical to Cher herself! Her portrayal during the Sonny and Cher scenes are emotional and strong.
Performances aside, and they are all exceptional, the Cher show looks as good as it sounds.
The costumes are phenomenal, each stunning, colourful outfit sparkles and shines. The sets are vibrant. The music packs a punch. This is a loud show; in looks as well as sound.
Cher fans were out in full force during the evening, and as soon as they respectfully could, they were on their feet.
But whether you are a Cher fan or simply a fan of a fantastic musical night out, this show is a real treat and definitely one not to miss.