Faun Show Review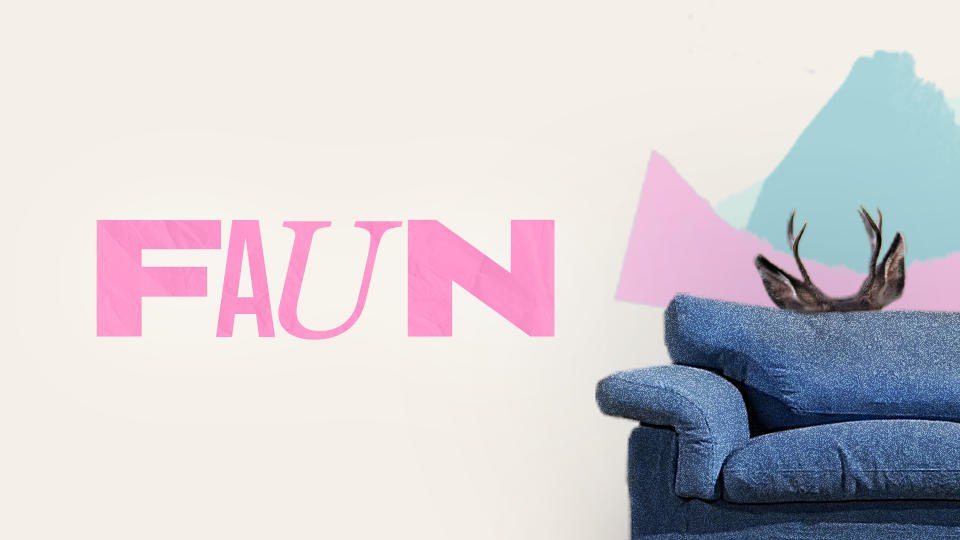 Faun at The Drum, Theatre Royal Plymouth (image courtesy: Theatre Royal Plymouth)
Review by Joe Cousins
At The Drum, Theatre Royal Plymouth

Faun is a modern play about a young queer person who is not only struggling to find a place to live, but also their place in society.
The 13th sofa they find themselves on takes them to a new place, a magical and confusing place featuring a chain smoking Doe and and a dancing monstera plant.
Being shown in the Drum theatre, a small space you could really feel connected to the cast and as though you were in their room with them. Despite the stage only consisting of one sofa, some clever lighting and production effects left you in doubt if you were in the room, the forest or inside the head of the lead character.
Certainly targeted towards a very niche (and queer) audience the play might not have general appeal, but if you can identify with any of the characters portrayed you will certainly come away having understood all the cultural references and feeling better about yourself.
A journey towards self acceptance and self confidence is delivered with humour and with a connection to the audience which is achieved by breaking the fourth wall and direct address delivery. As a member of the community they are trying to reach, I felt that it was relatable to the experiences that many trans people can experience. This authenticity can be seen in passionate and accurate portrayal of characters, by actors who must have lived these experiences.
Overall, if you can identify with any of the issues raised, it is a funny and uplifting feel good performance, and if you don't but enjoy a fast paced, hilariously camp reflection on modern life then you will have an enjoyable evening on the 13th sofa.