How to listen 2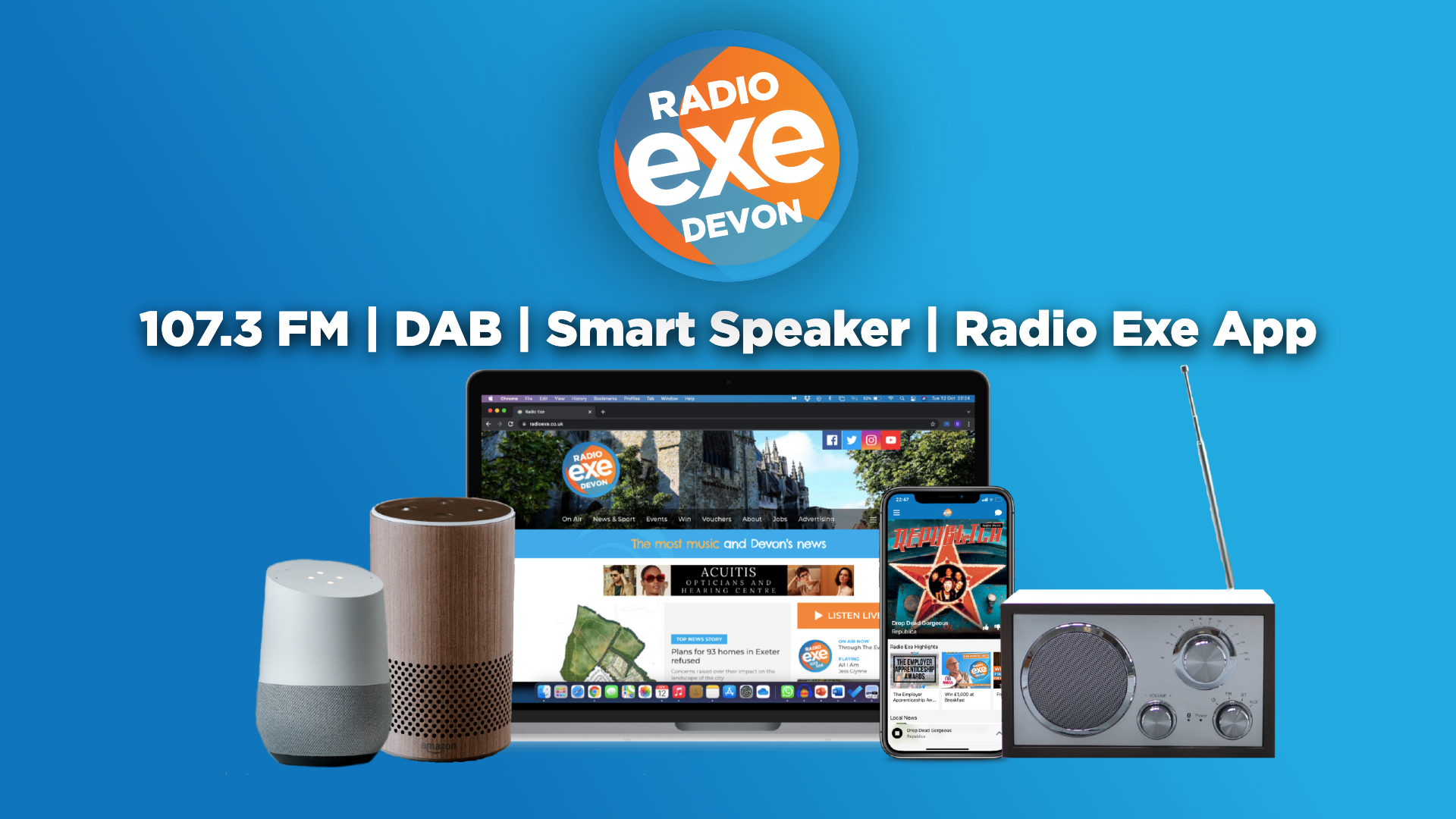 Take Radio Exe anywhere.
Here are the ways you can listen to Radio Exe:
On 107.3 FM
On DAB Digital Radio
On your Smart Speaker
On the Radio Exe App

We broadcast from a transmitter near Exeter city centre on 107.3 FM. Find us and save us as a pre-set in your car or your radio at home. Take the opportunity to save us on all the pre-sets when you're travelling in other people's cars.
You can also find Radio Exe across all the best bits of Devon, from north to south, and from the mid-Cornwall border to the Dorset and Somerset borders. We reach about 70 per cent of Devon's population on a series of transmitters, but you may need to re-scan your digital radio if you haven't done so for a while.

To find out how to listen to Radio Exe on your smart speaker, click here.

Take Radio Exe with you when you're out and about with the Radio Exe app. Available to download from the Apple App Store and Google Play Store. You can also find us on RadioPlayer, TuneIn and MyTunerRadio and also on the Radio Exe website - just click listen at the top of the page!