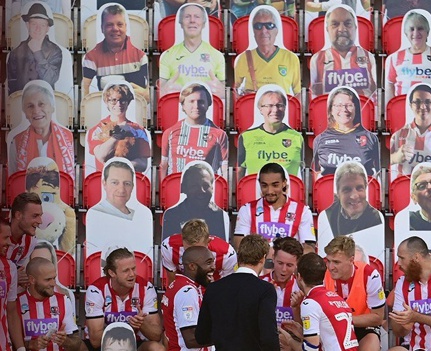 The space is needed to welcome back spectators.
It's full-time for the cardboard cutouts at St James Park.
The cutouts have spent much of the pandemic in the stands supporting the Grecians as they play behind closed doors.
Fans have now been asked to collect their cutouts from the ground or risk them being recycled.
Exeter City Football Club thanked fans for buying cutouts and supporting the Grecians both at home and at Wembley in the 2020 play-off final against Northampton.