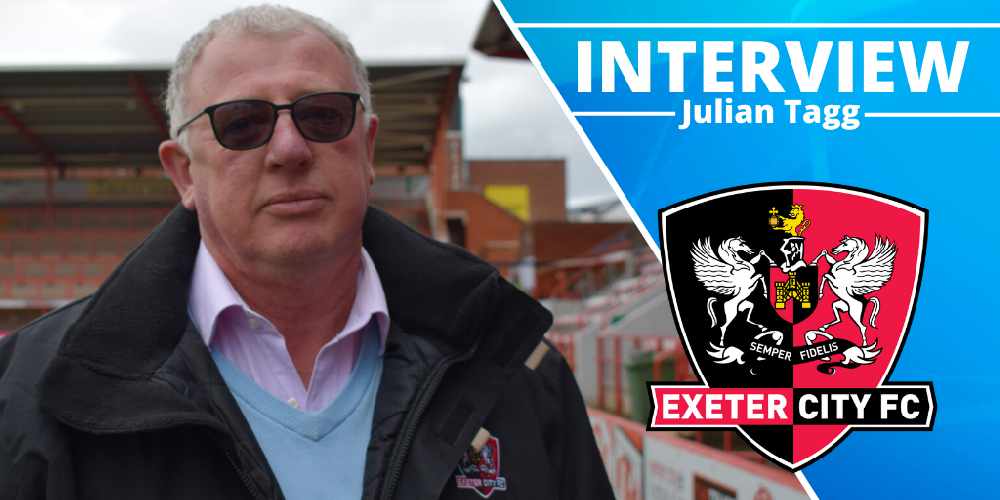 VIDEO: Exeter City chairman reacts to football postponement
The English Football League has suspended all fixtures until April 3, 2020 because of the Coronavirus pandemic.
It means Exeter City's home game against Salford tomorrow is off, as well as the upcoming Devon Derby against Plymouth Argyle.
However, the peak of the virus isn't due until a few weeks time. If that's the case, matches will either have to be played behind doors, or the EFL will end the season as it stands - meaning Exeter miss out on automatic promotion.
Exeter City chairman Julian Tagg says he doesn't want either to happen. Instead, he's hoping the season will commence, as the EFL instructed, in a few weeks time when the virus is even more of a threat.
"I'm desperate and hopefull for the season to continue in April," Said Tagg. "But we really can't tell what's going to happen. Obviously, health is the biggest priority.
"No-one wants matches played behind closed doors and I don't want the season to end either - but if we were third, of course I'd want the season to end!"
If matches were cancelled or played behind closed doors, lower league clubs who rely on gate money would be severely effected. However, Tagg added Exeter are in a healthy financial position - and they can "ride it out". Watch his interview with Radio Exe in the short video below.