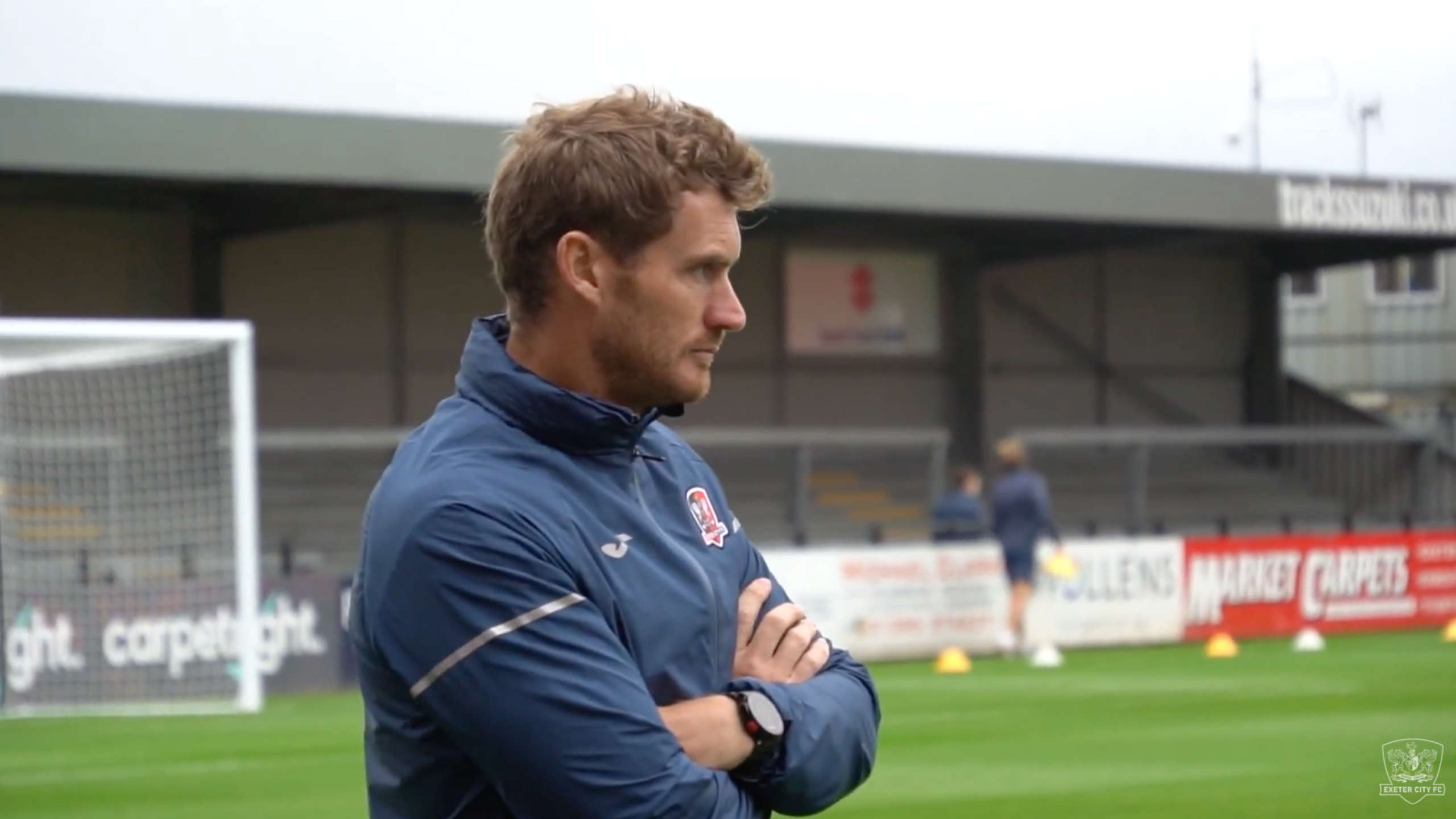 Exeter City manager Matt Taylor
City manager speaks ahead of new season
After a 10-year absence from League One, Exeter City are back after a late Matt Jay goal against Barrow on the game that secured promotion in June.
Manager Matt Taylor admits that this will be tougher as they are going up a level and up against tougher clubs but aims to enjoy this and hopes his players will too.
With teams like Bolton Wanderers, Derby County, Portsmouth, Sheffield Wednesday, Peterborough United, MK Dons and Barnsley are among teams that are favourites to go up, Exeter would aim to avoid being in a relegation battle. Matt Taylor says that he wants Exeter to be a stable League One club and avoid the drop.
"We don't want to be in a relegation battle but we might well be.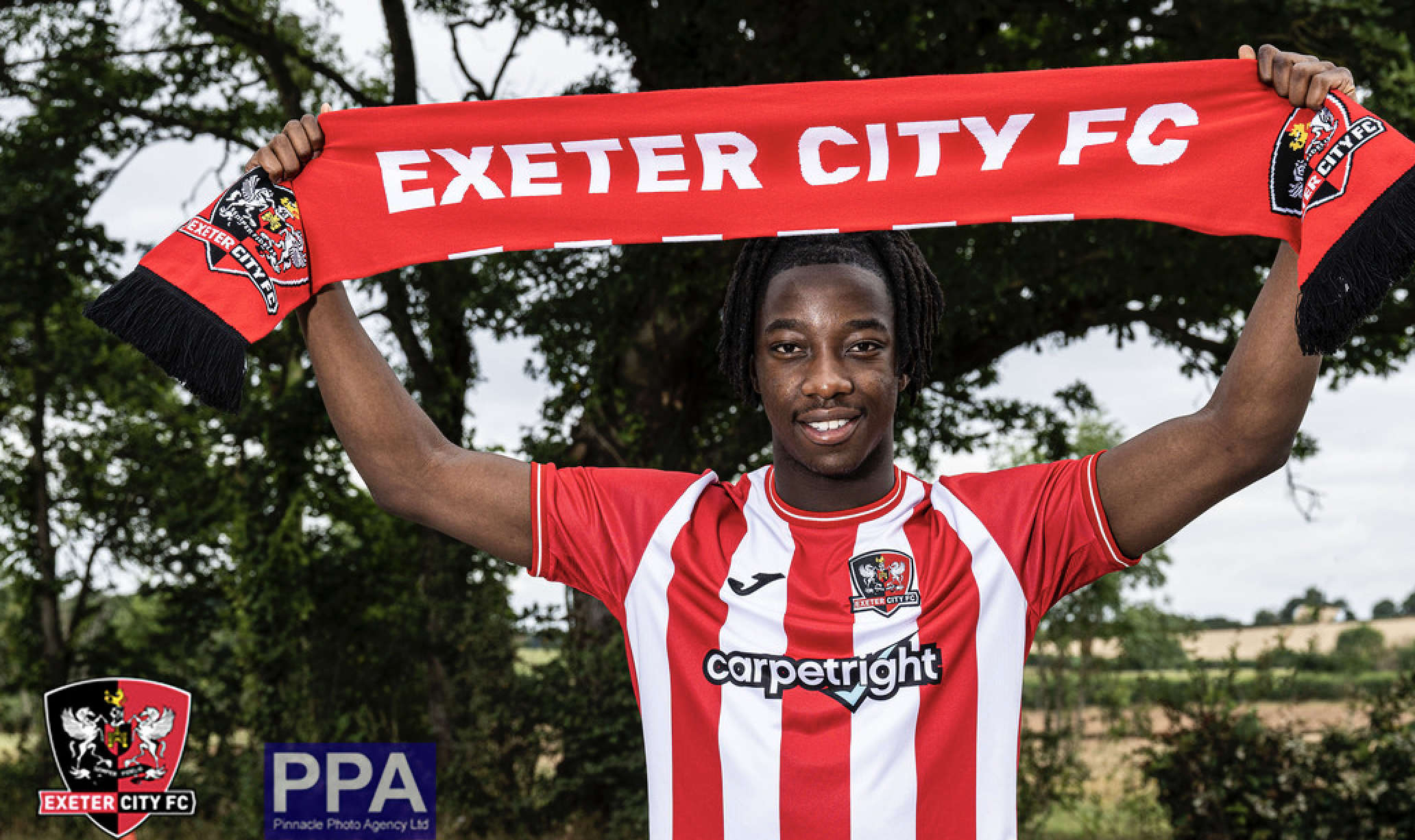 Midfielder Kgaogelo (Kegs) Chauke (image courtesy: ECFC/PPA)
"We worked so damn hard to get out of League Two and the players deserve the chance to play in League One, so they have to enjoy it, but it is easier said than done. We will need to see a reward for our efforts but we are under no illusions how difficult it will be, but we deserve to be here, and whatever happens on Saturday, this weekend won't define us."
Having signed an injured goalkeeper and midfielder, Exeter City travel away to Lincon to play first game of the season.