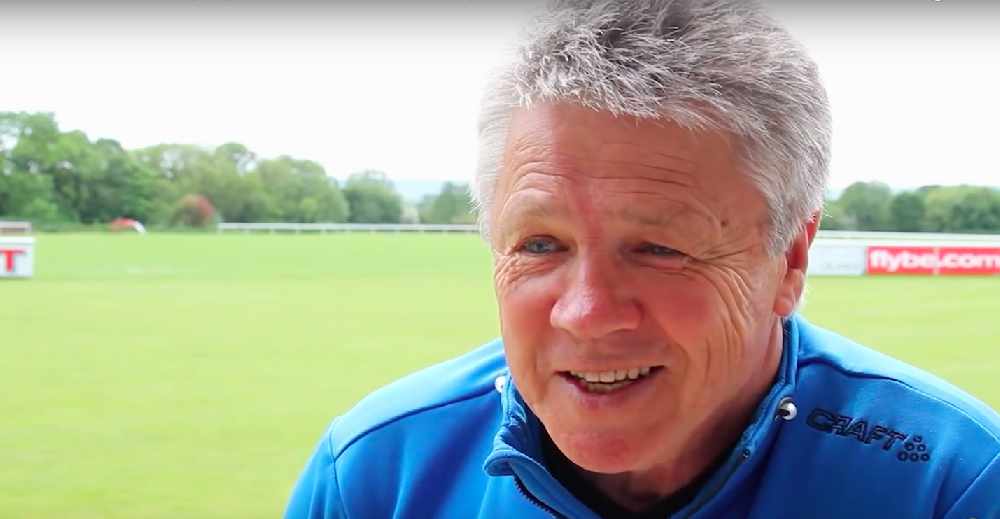 Steve Perryman, 66, is stepping away from football after his 15 year spell with City
The former Tottenham player will leave in May and end what will be a 15-year spell with the Grecians.
As well as his time at Exeter, Perryman spent 17 years at Tottenham - where he made a then-record 613 English top-flight appearances, captaining the side to back-to-back FA Cup wins in 1981 and 1982 aswell as winning two Uefa Cups in 1972 and 1984 and one cap for England.
So, when West Brom step out at their St James Park home next Saturday, it might be Perryman's last encounter with the FA Cup, although, given Exeter's FA Cup pedigree, having taken Manchester United and Liverpool to replays in the past 12 years, he could get a game or two more.
As well as Perryman's planned departure, Tisdale has yet to agree a new deal to keep him at St James Park next season. It means the longest-serving manager outside of the Premier League could leave in November unless he signs a new deal.