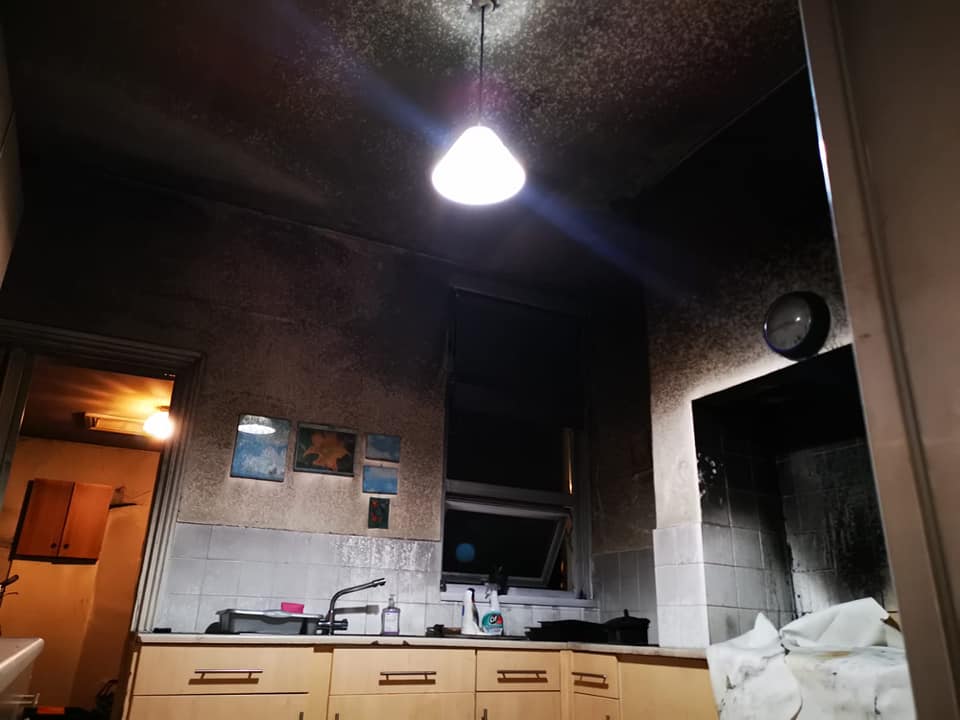 Image: Dawlish Fire Station, Facebook
Crews manage to rescue them, but 60% damage to parts of home
2 women and a man have been rescued from a burning house in Dawlish this morning.
Crews were called to Luscombe Terrace just after 2.30am this morning (Tuesday 19th November) and the occupants said they couldn't get out.
Fire control dispatched 2 Fire Engines from Teignmouth and 1 from Dawlish, and then stayed on the phone giving advice.
Crews managed to release them and extinguish the fire, but there was 60 per cent damage to the kitchen and rear porch area.
The cause of fire is under investigation.