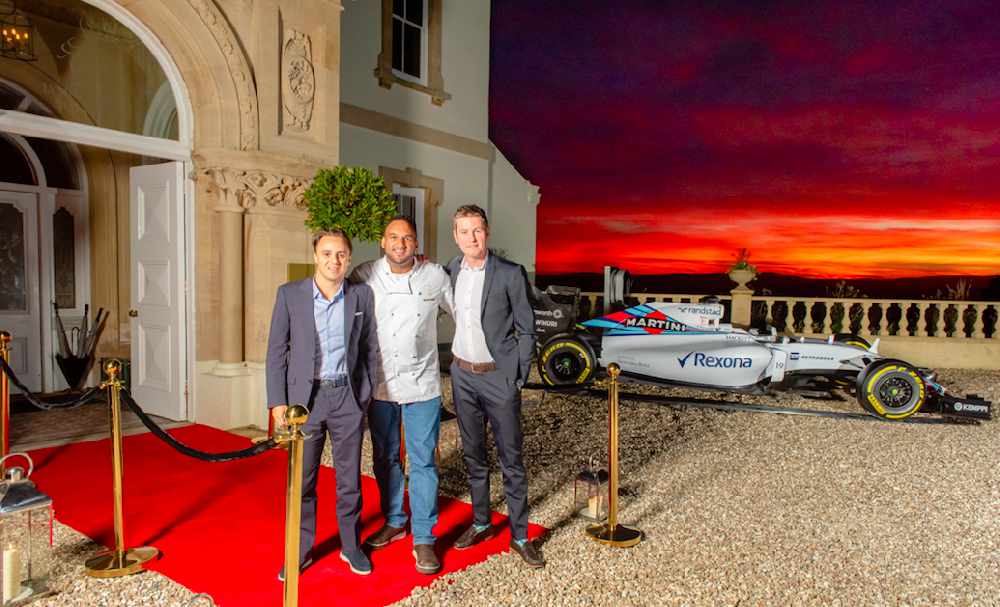 Lympstone Manor event raises funds for mesothelioma
Lympstone Manor recently announced that £35,000 was raised at the charity dinner with Felipe Massa in aid of Mesothelioma UK last month.
The 47 guests the evening enjoyed a photo with Felipe and Rob on arrival, a five-course menu from Michelin starred Michael Caines with paired wines, and a chance to bid for Formula One memorabilia and other fantastic prizes, all for a good cause.
In addition to providing the venue for the event, Lympstone Manor has pledged £2,000 as well as donating 50p per cover for the entirety of October, which will be donated to The Rob Smedley Charity.
Meanwhile, it was Felippa Massa's very first time visiting Devon. Being surrounded by majestic scenery at Lymsptoen Manor, the 11 time Grand Prix winner was really impressed.
"It's my first time in Devon. It's beautiful and a great pleasure to be here."
"I have a very good relationship with Michael Caines, he is the chef for the William Racing team. He makes all the great food, including mine. It's a great pleasure to be here in his amazing restaurant. He is definitely one of the best chefs and he's a big friend, which is the most important thing."