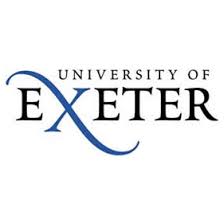 University gets grants
Exeter University has received two grants totalling £3.7 million for its work in health research.
The National Institute for Health Research (NIHR) Policy Research Programme (PRP) has provided £2.5 million to establish one of two 'evidence review facilities' to inform government health and care policy and will work alongside the a similar facility run between the University College London, the London School of Hygiene and Tropical Medicine and the University of York.
Professor Jo Thompson-Coon, who led the bid for Exeter, said: "Our work will include reviewing evidence about how things work, what patients and practitioners think about them, whether they offer good value for money and how best to inform the development and evaluation of health and social care policy in the UK. A key element will be including the views of patients and the public, another area in which we excel at Exeter."
A second grant of £1.2 million from the Engineering and Physical Sciences Research Council (EPSRC) goes towards creating a research hub to boost diagnosing and managing some of the world's most debilitating long-term health conditions and antimicrobial infections. The centre, called the Hub for Quantitative Modelling in Healthcare is led by experts from the university's Living Systems Institute and will begin its research next year.
Exeter's world-leading researchers in diabetes, microbial communities, medical mycology and mental health in collaboration with the Division of Diabetes, Endocrinology and Metabolism at Imperial College London will work jointly with a range of industrial partners, patients and other stakeholders in the new hub. They will develop mathematical and statistical tools to inform clinical decision making on a patient-by-patient basis. This in turn will allow healthcare professionals to deliver more personalised and patient centred preventative treatments and medicines.
For example, in diabetes where a range of treatment options exist, identifying the optimal medication, and the pattern of its delivery, based upon the profile of the individual will enable health carers to maximise efficacy, while minimising unwanted side effects.
Professor Robert Beardmore, who will co-lead the new hub said: "The covid-19 crisis has highlighted the need for data-driven mathematical modelling of infection like never before, demonstrating how the microorganisms that cause diseases are no respecters of national borders. This research will develop new mathematical methods for understanding infectious diseases that risk failure, like sepsis and even future pandemics, because of antibiotic resistance."