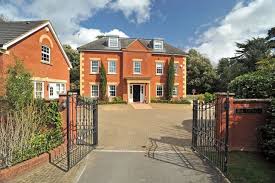 A house here will cost you (courtesy: Zoopla)
Zoopla 'rich list' shows you need to be...rich!
The average price of a property on Exeter's most expensive street is more than £1,200,000, according to new data released today by Zoopla.
The Zoopla Rich List 2020, which reveals the city's ten most expensive streets, shows that Streatham Rise on Exeter university's campus, is the most expensive street to buy property in Exeter, with average property prices comfortably topping £1,200,000.
According to Zoopla, EX4, EX1 and EX2 occupy all ten places on the list. As people in the city will know, those post codes also have some of the least expensive homes in Exeter too.
The most expensive streets in Exeter are: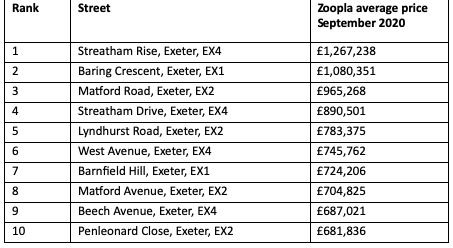 Demand for homes in the Exeter area has grown substantially in the last year; Zoopla says it's more than doubled since since July 2019. The number of homes available to purchase locally hasn't kept pace with demand however, rising by just 31% in the same period.
Roger Wilkinson, managing director at Wilkinson Grant & Co, said: "Exeter is an incredible place to live and work, boasting some of the best schools, restaurants and amenities in the UK. It's natural that homeowners with big budgets are drawn to Streatham Rise and Baring Crescent, which are home to some fabulous properties."