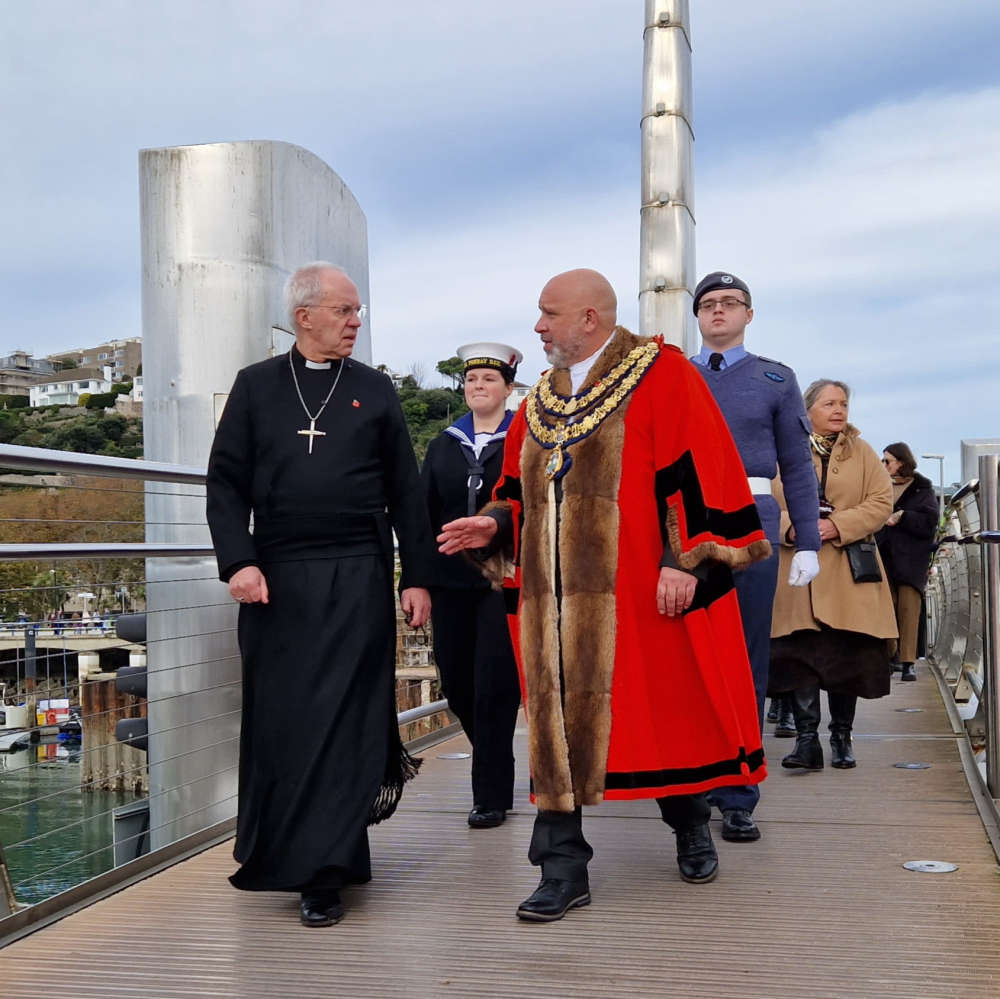 Day begins at church where wartime bomb killed 21 children

The Archbishop of Canterbury used his Armistice Day visit to Torquay to draw parallels between the wars of the past and the conflicts of today.
He began the day at St Mary the Virgin Church in St Marychurch, where in 1943 a bombing raid by German aircraft saw 21 children and three Sunday School teachers killed.
He then went on to take part in Remembrance events on Torquay harbourside, meeting veterans, civic leaders and schoolchildren before leading a 'Walk of Reflection for Peace' to the harbour.
He quoted the secretary-general of the United Nations to describe 'the darkness of a world which has come off its hinges' and said: "In Ukraine remembrance is so recent and so raw, in a country fighting for its very existence.
"In the Holy Land remembrance will not be celebrated. They will be remembering those 1,400 people so terribly murdered just over a month ago. They will be remembering and suffering today in Gaza, remembering the children who have died and the thousands who are recorded as having suffered."
He said it was especially poignant to begin the day in the Torquay church where the Sunday School children were killed 80 years ago.
The Archbishop - the Most Reverend Justin Welby - has recently returned from Jerusalem, where he joined Anglican and other church leaders there in praying for peace in Gaza and Israel.
The Archbishop's visit to Devon was part of a weekend of mission in the county called Come and See, which also saw him visiting Ilfracombe Academy, Holsworthy Livestock Market, Exeter University and Plymouth Hoe for a Remembrance event.