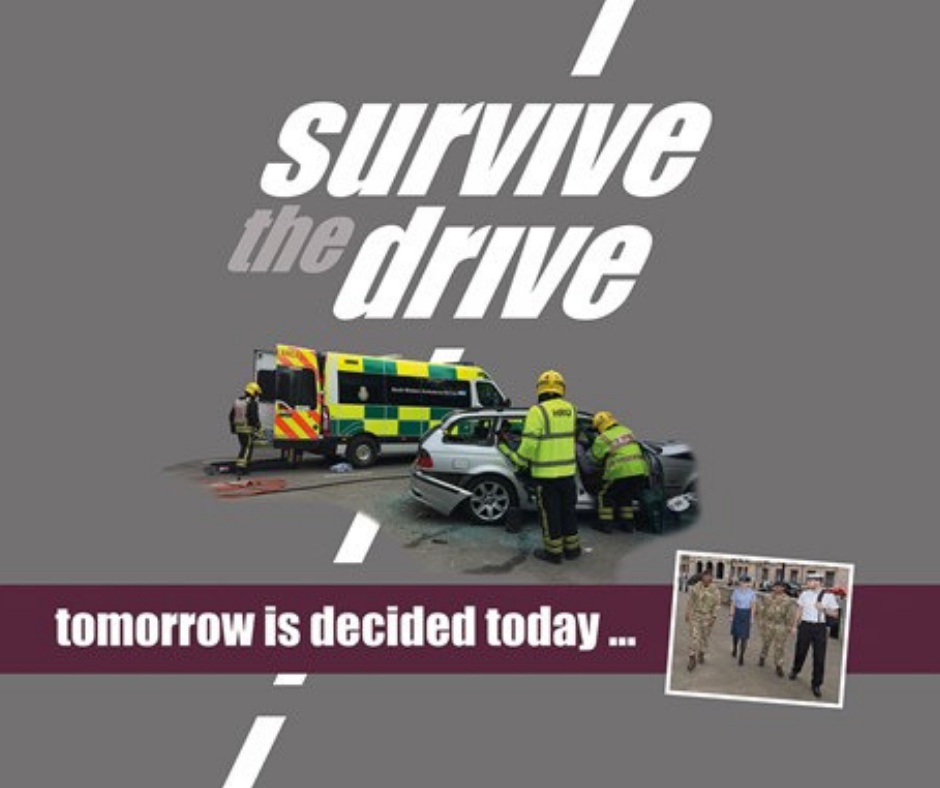 Devon & Somerset Fire and Rescue service launch training course.
Members of the Armed Forces are 62% more likely to die in a road crash than civilians. Army personnel are at the highest risk - with a 111% increased chance of dying.
Devon & Somerset Fire & Rescue Service is trialing a new course called 'Survive the Drive' at military bases across the South West.
Dan Lester, Education and Road manager for DSFRS says: "...we have had some really good feedback from the troops and the other fire and rescue services that attended. The armed forces are statistically more at risk of a RTC then there civilian counterparts. So we are hoping to reduce that figure by giving them vital information to keep them safe behind the wheel. It is a great collaboration with the armed forces."
Simon Roles Captain in the Royal Marines said: "The presentation and the messages are invaluable and humbling at the same time. Road safety is important as we have a duty of care to the people we manage. It is also vital for the military capability deployed that they see and hear the raw account that the blues light services and civilians have put across to us. The messages will certainly impress on some people, especially as there was a royal marine speaking about his injuries, brings it all a bit closer. People are in control of their destiny. I'd like to think they will talk to their peers. This hard hitting education needs to consistent and continual."
Jane Hofmeister is a family speaker presenting alongside the emergency services. Jane explains: "I here as Amy's mother. Amy was my 13 year old daughter that I lost 7 1/2 years ago. Since then I have created a road safety charity Think Amy. We are here today to get into the hearts and minds of civilians and tell these very true stories of what has happened and what the emergency services have seen. From my side its how it feels to lose someone. So when the military put a key into a ignition, they remember we all hold responsibility to look after ourselves, our passengers and the people around us as well. It's a reminder that life can change in a spilt second and it's about making the right choices, especially when driving."
The initiative has been developed by a consortium including DSFRS, the charity SAFE South West (who secured over £19,000 of funding from the Armed Forces Covenant) Dorset & Wiltshire Fire & Rescue Service, Devon County Council Road Safety and the Ministry of Defence.