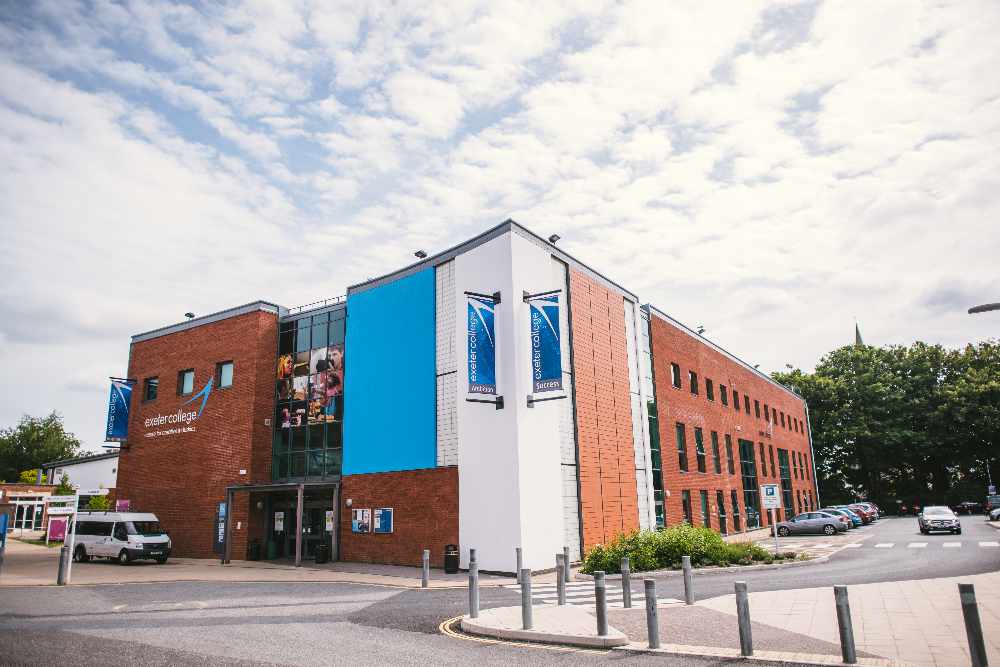 Students will get broadcast access
The BBC is building new studios at Exeter College, offering budding journalists opportunities to work with BBC programme makers. BBC Radio Devon and a crew from regional TV show Spotlight will have a base at the college's creative industries building, off Queen Street in the city centre.
The corporation's policy is to close satellite premises away from main regional bases - and in Devon that means Plymouth. When BBC Radio Devon opened in 1983, it broadcast from portacabins in the grounds of a house in St David's Hill whilst its new studios were completed. Eventually, main programming moved to Plymouth, where regional television has been since the 1950s. That decision meant the BBC had too much space in Exeter, so it acquired smaller office space in Pynes Hill, a posh commercial district three miles from the city. Now the BBC's finances have tightened further, so piggy-backing on another public service should benefit both organisations.
BBC Radio Devon's editor Mark Grinnell said: "The south west has always had a vibrant media industry, thanks in no small part to institutions like Exeter College's Centre for Creative Industries. We hope this collaboration will build on that while allowing us to continue covering Devon's busy news agenda."
Each term students will pitch stories to the broadcaster's journalists, with the chance to have their work broadcast on the BBC. A BBC panel will also meet twice a year to give feedback to the college's aspiring journalists on news stories and BBC staff will be conducting guest lectures to give students the very latest hints and tips on getting in to the industry from those who work in it. This will particularly help students in the college's journalism academy, which is made up of learners on a range of courses who have an interest in a career in the media.
Exeter College principal and chief executive John Laramy said: "We're thrilled to be welcoming the BBC to our campus and help bring them in to the heart of the city of Exeter. Part of vision for our curriculum is to provide a line of sight to industry and hosting the BBC Studio in our Centre for Creative Industries is a great way to put one of the biggest brands in media at heart of the student experience.
"Our students will benefit hugely from being able to take in the inside knowledge of journalists and apply that to their learning in College and beyond. This new association with the BBC has the potential to be truly ground breaking and together I feel we can set a new standard for media orientated training that benefits the BBC, students, staff and the wider community."
Stephanie Marshall, head of the BBC in the west and south west, said: "The move to Exeter College represents a new way of working for our regional news teams, bringing us closer to students who could one day be broadcasting across our airwaves. We hope that having a BBC presence on-site will help inspire the next generation of journalists."
The refurbishment work will be completed in the coming weeks and the BBC journalists will be begin working there soon afterwards. Radio Exe also has a strong relationship with both Exeter College and BBC Radio Devon. As Devon's main local commercial station, based in Exeter, Radio Exe helped launch Exeter College's 'Spark Radio' studios, which the new BBC studio will adjoin, and was helped out during the coronavirus crisis with the provision of BBC Radio Devon's news bulletins.