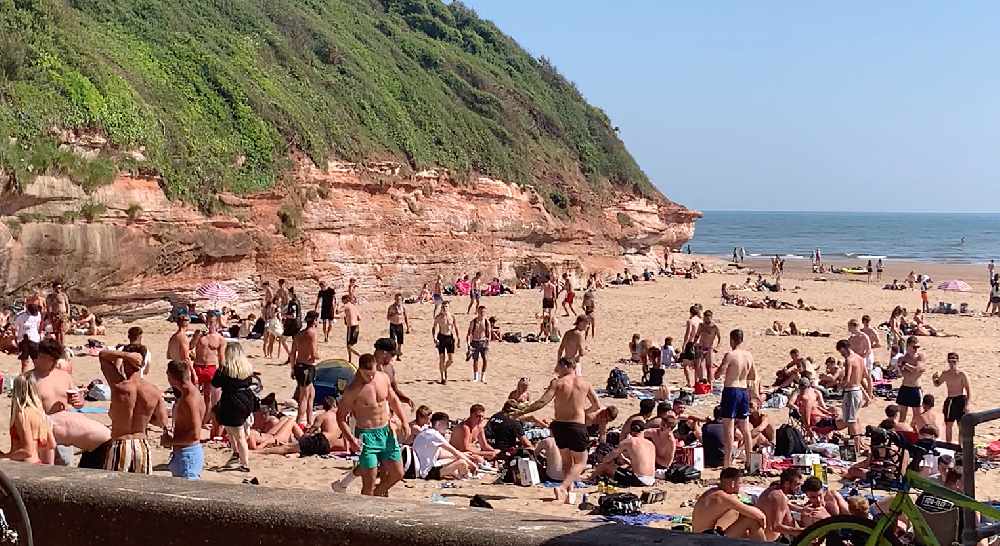 Orcombe Point, Exmouth in the sunshine (file image)
Dispersal orders issued to some
Youths partying in the sunshine at Orcombe Point, Exmouth on Wednesday resulted in police attending at several points through the afternoon - and dozens of officers arriving in the evening after reports of multiple fights. Dispersal orders have been issued to a small number of people, which means they can't go back to that bit of the beach today or overnight. They'll have to wait till Friday at 7am.
Lockdown was largely ignored by many Exmouth young people early in the pandemic. With the lifting of many restrictions and the return of hot weather on Wednesday, booze, boom-boxes and burgers came out early.
Two special constables and one or two regular officers couldn't do much other than offer advice in the late afternoon. One off-duty police worker said that all the resources in East Devon wouldn't be able to handle the number of generally good-natured young people, but it was clear that a mix of youth, sun and alcohol wasn't going to end prettily.
By 9pm Radio Exe received reports of 11 police vehicles at Orcombe Point and some armed officers. Devon and Cornwall Police haven't commented on that scale of response, but say "a large number of units" did attend around 7pm after reports of a large-scale altercation, a number of fights, and anti-social behaviour through Tuesday afternoon. They say officers issued a small number of dispersal orders, preventing those people going back to the area covered by the order before 7am on Friday. Other people "dispersed of their own accord."