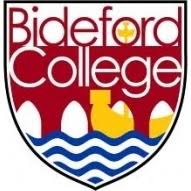 Year 9 pupil has relative with covid
An entire year group at a North Devon School has been told to stay at home following a confirmed case of coronavirus in a close relative of one of the pupils.
Bideford College has told its year nine children to self-isolate for two weeks, until 25 September, which will be two weeks since their last potential point of contact with the relative of the covid patient.
A letter to parents sent by the school's principal Dr Claire Ankers on Wednesday 16 September says that original advice from Public Health England has changed in the course of a day.
Dr Ankers tells parents that their children can return to school if they are well after the end of the 14-day period. She writes: "Other members of your household can continue normal activities provided your child does not develop symptoms within the 14 day self-isolation period."
This means that siblings of children in year nine can go to school, but year nines, by virtue of having a fellow student in the same year who has a relative suffering from covid-19 may be at risk.
Dr Ankers tells parents:"If during the period of isolation your child develops symptoms of covid-19, you should organise for your child to be tested via the NHS online portal or by calling 119. Your household should isolate until you receive the test results giving the all clear If you are unable to book a local slot then you can email d-ccg.devon.urgenttesting@nhs.net making clear that the test is for a child attending a Devon school, and you will be supported to access local testing. The symptoms of coronavirus (COVID-19) are a recent onset of:
* A continuous cough and/or
* A high temperature and/or
* A loss of, or change in, normal sense of taste or smell (anosmia)"