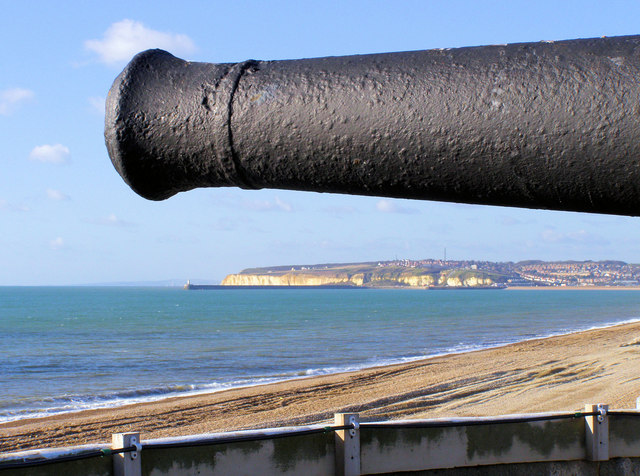 Seaford, Newhaven (courtesy: Kevin Newman/Wikicommons)
Search off Sussex coast resumes
A Brixham-registered trawler has sunk off Seaford, near Newhaven, Sussex with two members of crew missing.
One man was found clinging to a buoy. He's alive, but reported to be poorly.
The vessel, Joanna C, put out an emergency call to the coastguard on Saturday morning around 6 a.m, leading to a major search of the area, including the help of local boat owners. It was called off for the night at 11 p.m. and resumed at first light on Sunday.
RNLI Newhaven thanked everyone for their help. In a tweet, they said it was a tough day and their thoughts are with the families of the three fishermen involved.
Debris has been found in the area, but no sign of a life raft. Chris Thomas, deputy director of HM Coastguard said: "Sadly two other crewmen have not yet been found and all our thoughts are with their families and friends
"It is testament to the local maritime community that HM Coastguard were so admirably supported throughout the day by nearby vessels and the local fishing communities who joined us in force and made strenuous efforts to locate their colleagues during the search. At one point, coastguard coordinators described tracking 14 vessels covering the search plan area including the two RNLI all weather lifeboats at sea."