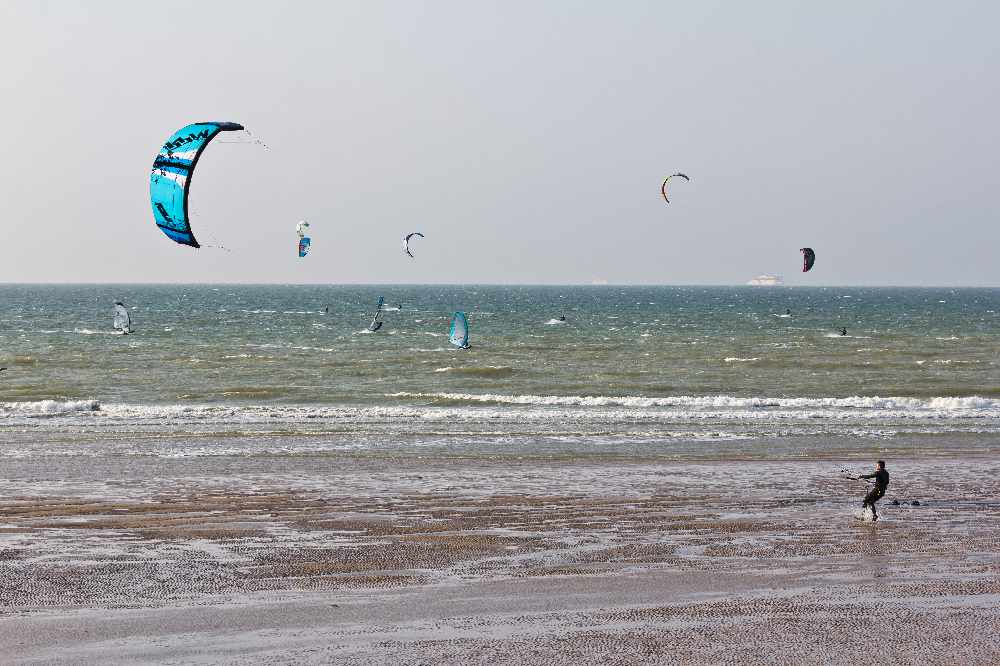 Kite surfing (courtesy: Raimond Spekking)
And inadvertently saves a kite-surfer
When someone taking a dip in the sea off Budleigh Salterton disappeared from view on Thursday, both Exmouth's lifeboats rushed to help.
The shout came at around 12.15 pm, when the Coastguard called the RNLI to say help was needed at Steamer Steps in the East Devon town. But on the way east, the inshore and all-weather lifeboats spotted a kite-surfer in difficulty, in as much as they were stranded on Pole Sands. The smaller boat went to that person's aid, taking them back to shore unharmed.
That little interlude aside, the RNLI crews found they weren't needed in Budleigh Salterton after all. The swimmer had swum back to the beach safely. By 2pm the lifeboats were back at base in Exmouth, ready for when the next call comes.
Exmouth RNLI helm Henry Mock said "Our advice to anyone considering kitesurfing is to receive proper tuition, check the conditions and tides, never kitesurf alone or venture out further that you can swim back and always take a means of calling or signalling for help."
As the charity that saves lives at sea, the RNLI has water safety advice for kitesurfers on the national RNLI website at : https://rnli.org/safety/choose-your-activity/kitesurfing