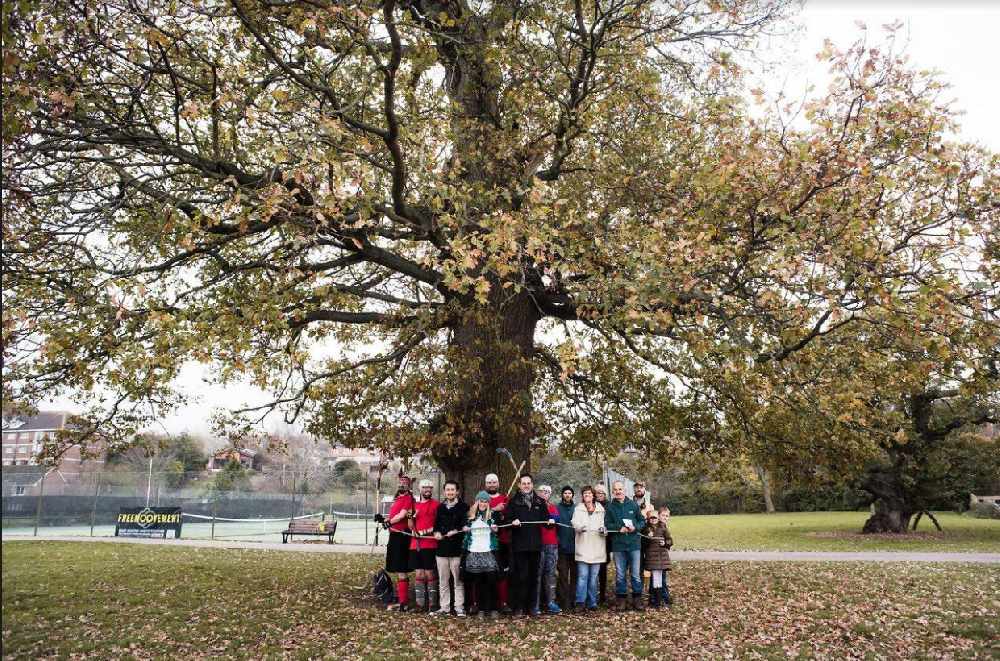 Council says a branch that fell could have killed someone
Nearly 900 outraged residents have signed a petition to save the tree and wildlife experts are asking for a survey to be done before Exeter City Council takes further action.
Residents who use the park regularly say they are gobsmacked that the council consider cutting the tree down as the only option.
But the council have said that public safety is paramount when assessing damaged trees, a branch crashing down could kill someone, and that the tree is not being cut down but just monolithed.
Cllr David Harvey, Lead Councillor for Place, said: "Everyone loves trees and we do everything possible to allow them to flourish, however we sometimes have to make some tough decisions and consider the risk that they pose, especially when they have suffered damage over the years.
"Six years ago a branch weighing a tonne came crashing down without warning and if it had struck someone it would have undoubtedly have killed or seriously injured them."
He added that after fully exploring the options available after the tree was damaged in a storm, the best solution for safety and for bio-diversity was to monolith the oak.
A council spokesman added: "The local authority said it places a high value on all its trees but must consider the risks to the public when a tree is badly damaged or reaches the end of its life."
But several community groups came together this week to visit the Cowick Barton Oak and symbolically tied themselves to the tree.
Joe Levy, from St Thomas Community Association, said: "The response I've received to the petition has been absolutely amazing. Residents really care about this tree and want to have a say in its future, and it is clear we need to save this tree."
Dr Gillian Baker, from the community group Exeter Green Walks, added: "I understand that Exeter City Council wants to keep us safe, but the chance of being anyone being killed by a tree in the UK each year is one in ten million. That is 300 times less likely than being killed in a road traffic accident.
"We accept the risk of driving because we can see its benefits, but there are also huge benefits to living with trees. A tree can absorb up to 20kg of carbon dioxide a year and so they are absolutely vital in helping us combat climate change.
"Trees are also important in helping absorb air pollution. Exeter's air quality is not improving. There are high pollution levels across the city and several areas where we are breaching legal limits by up to 50 per cent. Trees help absorb some of this pollution and thus help improve our health."
But a council spokesman added: "The tree was damaged in a recent storm and closer inspection has revealed numerous areas of scarring and decay over the years. The main stem and primary branch framework that supports the crown is extensively decayed.
"After fully exploring the options available, including fencing off the part of the park where the tree is situated, re-routing the pathway to run through the football pitch and enclosing the tree, the best solution for safety and for bio-diversity was to monolith the oak.
"Retained wood from the surgery will be used in the Alcoa outdoor exercise equipment area in the playing fields and decaying wood will be placed in areas around the perimeter of the fields to create habitats for hedgehogs, mice, shrews, insects and mosses and fungi."
Cllr Harvey added: "These wildlife homes might now form part of a children's nature trail which with the help of the local community, could be something interesting for children to discover while learning about nature and the way we can all cohabit our much-loved green spaces together."