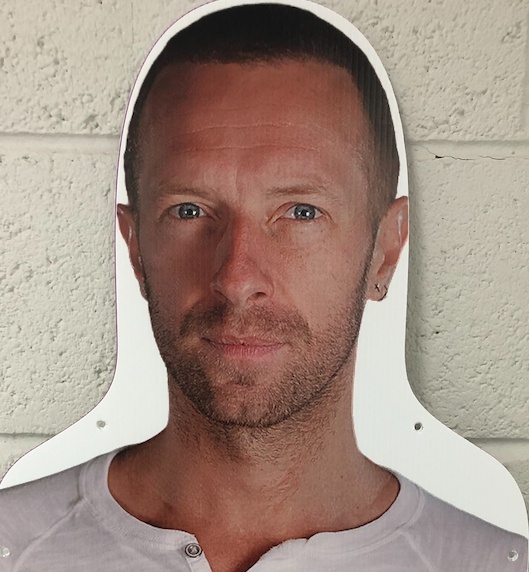 Plastic Chris Martin's non-toxic and sustainable
He's non-toxic and sustainable
A headful of dreams, possibly, but the hope for Exeter-born music star Chris Martin is that Exeter City will be heading for League One football next year.
The Coldplay singer-songwriter, who told a crowd at Powderham Castle four years ago that he was probably conceived after his parents enjoy a bit too much cider after an afternoon at St James Park, is thought to hold the Grecians in his heart still from his home in Malibu, California.
But on Monday, in plastic form, he'll be one of 1,748 City fans taking their Wembley seats as Exeter City battle Northampton Town in the League Two play-off final.
He's joining comedian and club ambassador Ade Edmondson and a dozen faces from the club's past, which make up its hall of fame: Sid Thomas, Dick Pym, Cliff Bastin, Reg Clarke, Arnold Mitchell, Graham Rees, Dermot Curtis, Alan Banks, Jimmy Giles, Tony Kellow, Peter Hatch and Adam Stansfield. They have been sponsored by the Exeter City Museum and the Grecian Archive.
More than 1,200 bought cut-outs for the home semi-final against Colchester last week - and those are being taken to Wembley, curtesy of the supporters' trust that owns the club. Another 500 have been bought at £25 a pop for the final. Even Plymouth Argyle manager Ryan Lowe, whose cut out was spotted at St James Park for semi-final sporting an Exeter City scarf, will be at Wembley in such a form. Argyle gained automatic promotion when the season was called off.
In common with all professional sport right now, the League Two final is being placed behind closed doors. It's not quite an adventure of a lifetime for city: it's the third time they've played in the League Two final in four years. They've never won.
Scott Palfrey, marketing manager, at Exeter City Football Club: 'We were delighted to hear from Chris Martin's team and are looking forward to seeing his cut out alongside our many, many loyal fans and our stars from the past. This has been a great opportunity for fans to get behind the club, show their support for the team and also help support the club financially during this challenging time. We're looking forward to seeing them all in place at Wembley.
Mr Martin, a campaigner who said Coldplay wouldn't tour their last album because of environmental concerns, will be reassured that his plastic self is made from recyclable and non-toxic material.
And failing a rush of blood to the head, City could be celebrating a League One place by 10pm on Monday.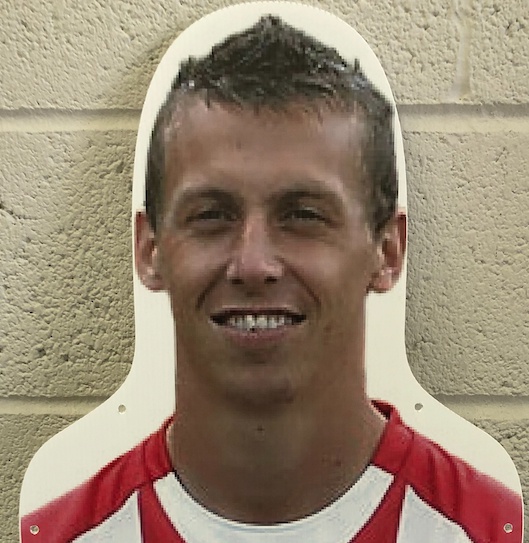 City number 9 Adam Stansfield died in 2010. His cut-out will be at Wembley