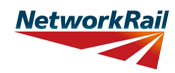 A local councillor is calling for action to tackle widespread drug abuse in a residential area of Exeter.
People living near the Exe Bridges Retail Park are concerned about the nearby railway arches being used for drug use and dealing.
Large numbers of used syringes are being dumped there - and sometimes thrown into people's gardens.
Councillor Rob Hannaford who represents St Thomas is asking Network Rail to seal off the arches to deter the drug takers.