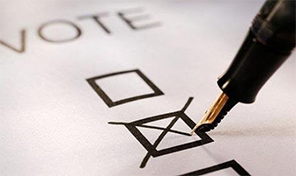 But they now control the Borough Council with a majority of just one
The Conservatives have retained control of West Devon Borough Council – but the outgoing leader of the council lost his seat.

Philip Sanders lost his seat in the Buckland Monachorum ward to Lucy Wood of the Green Party.

The council consisted of 20 Conservatives, 10 Independents, and one Non-Aligned Independent prior the votes being cast.

Four seats were lost by the Conservatives, but they hold onto to 16 seats, to have a majority of the council of one.

Independents won 11 seats, while the Liberal Democrats and the Green Party won two seats each.

Tim Bolton (Liberal Democrats) and Diana Moyse (Conservative) in the Burrator ward and Clare Kemp (Conservative) and Patrick Kimber (Conservative) in the Hatherleigh ward will be elected unopposed.