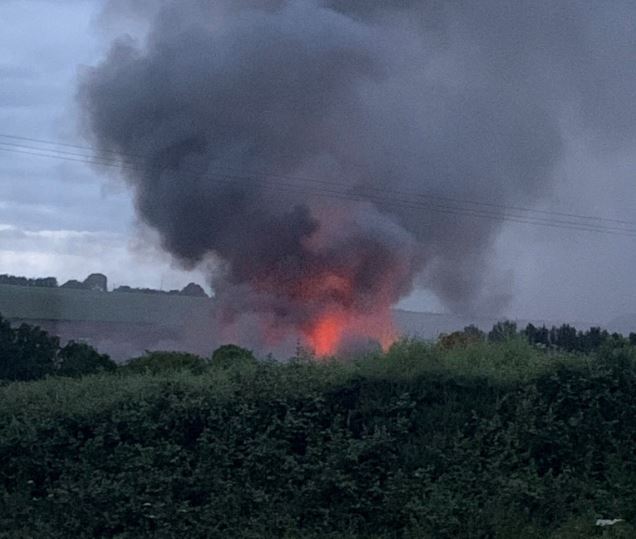 Image: Rob Lindsey, Twitter
Crews were called to a commercial property on Friday night
The fire service says a large blaze at a commercial building near Crediton was started accidentally.
Crews were called to the Crediton Milling Company site on Friday night at around 9.30pm, with around 70 firefighters from across the county tacking the fire at it's peak.
On arrival, crews confirmed that smoke and flames were coming from the building and requested five additional fire engines, with the building and roof well alight.
Devon & Somerset Fire & Rescue say the blaze was brought under control just after midnight.
In a statement, they added it had caused 50% damage to the building, and there were no casualties.