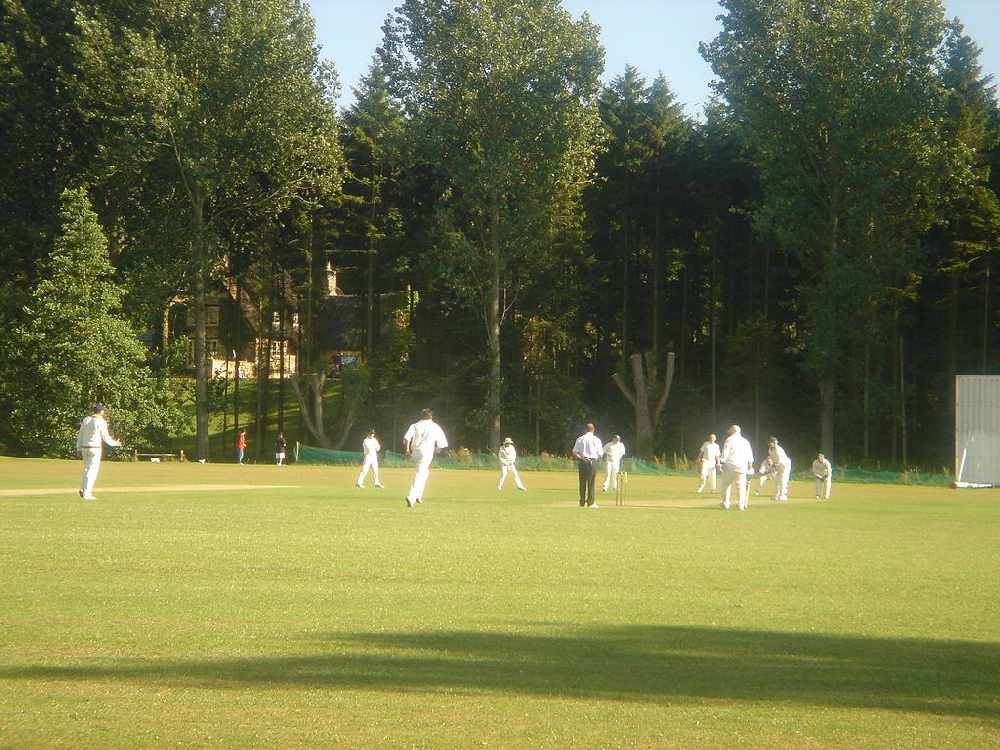 Leather on willow (file image courtesy: ROxBo/WikiCommons)
Six wicket victory in 50-overs match
Somerset were up against Devon as part of a warmup before their Royal London Cup journey later this week.
The two sides met in Bovey Tracey as they are playing a one-day match. Somerset had just played Cornwall in Truro and won by seven wickets
Devon won the toss and elected to bat first.
Devon started steadily all until Somerset bowler Kasey Aldridge took the first wicket of the game as Sam Read was caught behind by Steve Davies, he went for 8.
By the end of the first powerplay Devon were 51 for 1.
Devon partnership of Horler and Hamilton seemed to take off as they got a partnership of nearly 60 until Hamilton got out after a fantastic diving catch From Aldridge. He went for 22.
Soon after that Beaumont wad also caught behind, but this time overseas player Matt Renshaw bowled it. He went for 12.
In the next over Max Waller got his wicket with Standon getting out LBW for a golden duck.
Devon reached 100 in the 25th over.
Wickets fell as Skeemer, Horler, Szymanski, Christophers and shepherd all went meaning Devon ended their innings with 181 all out. Somerset would need 182 to win
Somerset opened with wicketkeeper batsmen Steve Davies who put on 12 off the first over and Australian Matt Renshaw. The two batted well together until Renshaw got out caught and bowled by Szymanski 23 after a fantastic catch.
Davies did fall not to long after that when he got bowled by Szymanski. This meant James Hildreth and Umeed were at the crease but it didn't make a difference for the batting side as they put on a 100 partnership and got closer to the winning total. With Hildreth getting 50 in 49 balls.
Though however all wasn't good and Hildreth was ran out by Skeemer after trying to run a quick single.
Umeed didn't let that get to him as he himself got his half century.
George Bartlet didn't last long as he was caught by Staddon in slip, he went for four.
Incoming batter James Rew had just hit his first 100 in the county match he played in against Essex and managed to hit one over cover to win somerset the match
Somerset win by six wickets